Please join us for another morning of trail work in Dale Ball Trails.  We will focus on erosion control along and above the Arroyo del Cerro in Dale Ball Trails (a/k/a "The Luge").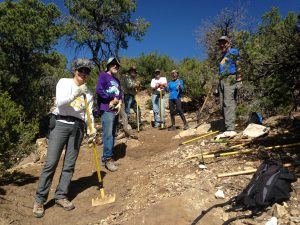 Becuase parking is limited at the mini-trailhead on Cerro Gordo Rd., let's meet at Cerro Gordo Park first and carpool from there.
Bring work boots, long pants, and water.  I'll bring the trail tools.  Let me know if you can make it, thank you.