Stewart Udall Legacy
Community Conservation Celebration
Thank you to all of our generous supporters that made this event a success!
Conservation isn't canceled!  And neither is our annual Community Conservation Celebration.  This year, thanks to the coronavirus, you can stay home for our fundraiser and enjoy a lively online outing featuring stunning landscapes, fun from the trails, special guest appearances, pre-event festivities and a timely conversation between two renowned conservationists,
Terry Tempest Williams and Senator Tom Udall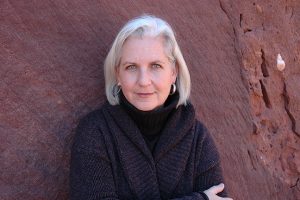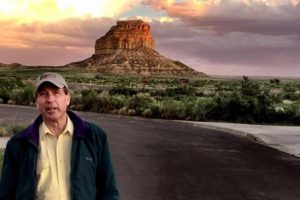 August 27th from 7:30 to 8:15 pm
for all the fun and our crucial paddle raise!
Plus, there will be some pre-event festivities starting at 7 pm.
This event is significant for a number of reasons:
It is a time to embrace community and acknowledge that nature is essential for our well-being.
It is a time to celebrate our exceptional quality of life that SFCT has impacted by protecting our iconic landscape which creates a healthier environment for us all.  Plus, there's those 75-miles of trails we've had a hand in developing!
Our annual Community Conservation Celebration traditionally provides 20-25%% of our budget, and enables enhanced protection of local natural habitat, development and maintenance of our local trails, and community programs that inspire conservation values among kids and democratize access to nature for everyone!
An access pass to the event is only $5
or you can deepen your support by buying a dinner from Cowgirl or Rio Chama for the evening or a wine package La Casa Sena.  Whatever option you choose, be prepared to raise your paddle in support of the work of the Santa Fe Conservation Trust on Thursday, August 27th from 7:30 to 8:15 pm!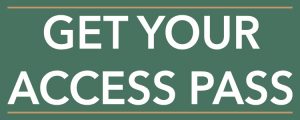 GET YOUR PASS BY AUGUST 20th
to be entered into a raffle to win some amazing prizes!
•  Horseback riding for two at Ghost Ranch
•  Select bottles of wine from La Casa Sena Wine Shop
•  Gift Certificate for Fire & Hops Gastropub
•  And more!
---
Thanks to Our Sponsors!
Merrilee Caldwell and Marcus Randolph
Galisteo Basin Gold
Sun Mountain Silver
Marley Prudeaux Design
Santa Fe Properties
Conservation Friends
Janie & George Bingham
Cowgirl Hall of Fame
La Casa Sena Wine Shop
Daniels Insurance
Frank Katz & Conci Bokum
Stewart Udall 1920-2010: Steward of the Earth
Stewart Udall was a three-term Congressman from Arizona and later served as Secretary of the Interior under Presidents John F. Kennedy and Lyndon B. Johnson. He was a member of the Santa Fe Conservation Trust board of directors at the organization's inception in 1993, and he served as Chairman of the Board from 1999 to 2000. Stewart was instrumental in the creation of the National Rail Trail movement and inspired SFCT to help create the Santa Fe Rail Trail. During 50 years of public service, he was the quintessential conservationist; conserving habitat, wildlife, energy and land–wherever and whenever he could. When he died in 2010 here in Santa Fe, President Obama said, "…Stewart Udall left an indelible mark on this nation and inspired countless Americans who will continue his fight for clean air, clean water, and to maintain our many natural treasures." The Stewart Udall Legacy Dinner is given to honor others like him who inspire us to love the land, care for it, preserve its sweep and heal its wounds.
A Letter to My Grandchildren: My generation's mistakes, your generation's epic challenge ~ By Stewart L. Udall
Stewart Udall Legacy Dinner Award Recipients
Udall Legacy Dinner Photos