Board of Directors
Officers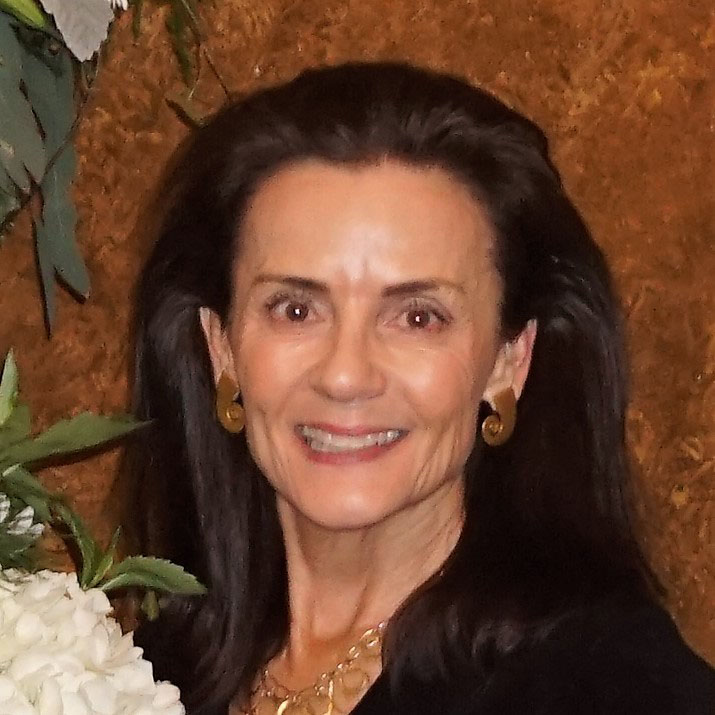 Joanna Prukop
Board Chair
For the first 26 years of her career she worked for the NM Department of Game and Fish, where she became their first female regional supervisor and first female division chief.  From 2003 to 2009, Joanna served as Cabinet Secretary for Energy, Minerals and Natural Resource under New Mexico Governor Bill Richardson.  She led the state's initiatives in environmental protection, land conservation, state park enhancements, restoring healthy forests, energy conservation programs and renewable energy development. Her top priorities included strengthening environmental protection, compliance and enforcement while supporting continued development of fossil fuels and other minerals; conserving natural lands and protecting critical wildlife habitats, and addressing climate change issues. Her key initiatives included promoting a clean energy economy, environmentally compatible electrical transmission development, green building measures, and energy efficiency.
In January 2010, Joanna left her Cabinet position to become a senior executive with the conservation organization Freedom To Roam, launched in 2009 by Patagonia Clothing Company.  In October 2010, Joanna implemented an 18-24 month sabbatical plan.  Joanna currently serves as one of two women appointed in July of 2010 to the Obama Administration's new 18-member Wildlife and Hunting Heritage Conservation Council.  She is also on the National Conservation Leadership Institute Board of Directors, a life time member of the Mule Deer Foundation, and a member of The Wildlife Society, the Wilderness Society, and the Boone & Crockett Club.
Joanna has a Bachelor's of Science degree in Wildlife Biology from Texas A&M University (summa cum laude) and a Master's of Science degree in Wildlife Science from Colorado State University.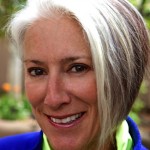 Nancy Cook
Vice Chair
Nancy joins the Board with an extensive background in the television business in syndication sales and marketing.  She recently created a new company, Bright-Line Distribution, LLC, located here in Santa Fe.  She and her business partner are representing produced television shows and hoping to produce new ones of their own.  Her experience includes executive sales positions with the Associated Press, NBC Radio, Multimedia Entertainment, Pearson Entertainment and with each of the three networks, ABC, CBS and principally with NBC Universal Television Syndication.  In her various positions, Nancy traveled extensively throughout the US.
She received a BA in Broadcast Journalism from Iowa State University and later completed an Advanced Broadcast Business Seminar from the Wharton School of Business.  Nancy's other interests are widespread and include having served as a past Vice President of the Santa Fe Animal Shelter Board and as Chair of the Advisory Board for the former College of Santa Fe.  Her many outdoor interests include photography, hiking, fishing, skiing, hunting and horseback riding.  She currently volunteers at the SF Animal Shelter.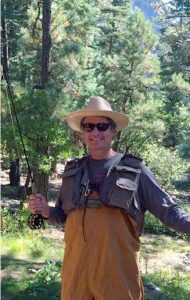 George Strickland
Treasurer
George was the former managing director for Thornburg Investment Management and co-portfolio manager of the Thornburg Strategic Income Fund. George joined Thornburg as an associate portfolio manager in 1991, and was elected managing director in 1996. Until 2010, he managed the Thornburg Municipal Bond Funds. Prior to joining Thornburg, George began his financial career with the Calvert Group. He received his BA in Economics from Davidson College and his MBA in Finance from the University of Maryland.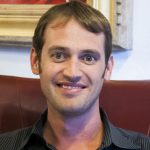 Brant Goodman
Secretary
Brant Goodman was born in Albuquerque, but has called Santa Fe his home for the past 35 years. He graduated from St. Michael's High School and attended San Antonio's Trinity University where he received a BS in Finance with minors in Economics and Spanish. Brant currently serves as the CEO for Kokopelli Property Management, a family owned business for more than 30 years. He has served the Santa Fe community as an Eagle Scout, Keep Santa Fe Beautiful Board Member and Rotary Member, where he previously served on the board as the International Grants Director. He has a passion for the outdoors and can regularly be found kayaking, hiking, skiing, or biking in and around Northern New Mexico. He shares a commitment for conserving those places that make New Mexico truly special.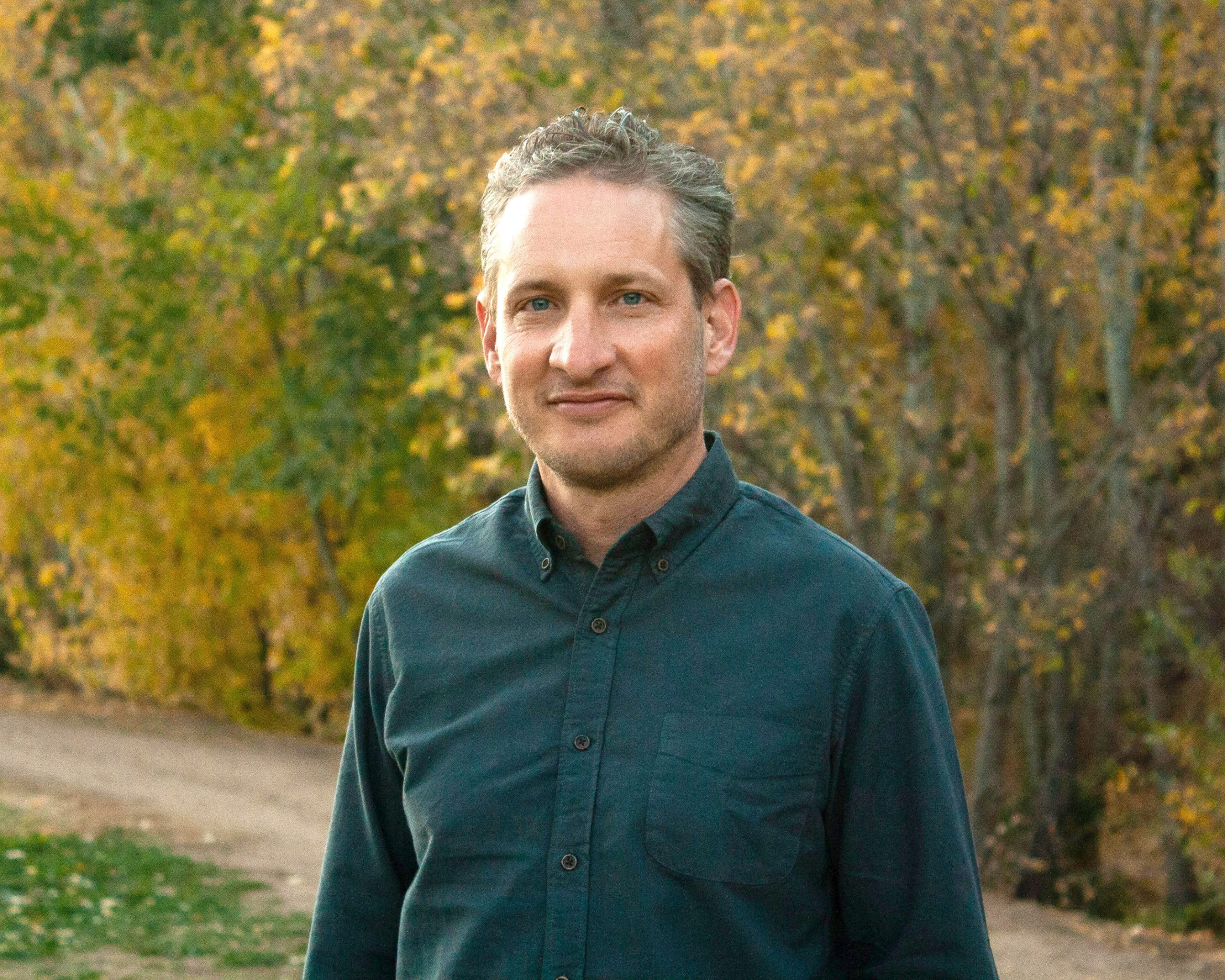 Peter Martin
At-Large
Peter has recently moved to Santa Fe, but still continues his legal practice in Maui, Hawai'i, which focuses primarily on real property law, land use, environmental law, and renewable energy. In his practice, Peter has represented and consulted with a number of clients on real property and land use matters, including quiet title and access issues. In 2014, Peter and his colleague Tom Pierce litigated and won a jury trial that vindicated state ownership of the Haleakala Trail, the historic route to the Haleakala National Park in Maui, Hawaii. Prior to Hawai'i, Peter worked as a litigator in a law firm in Austin, Texas, representing clients in complex civil litigation.
Peter is licensed in Hawai'i, New Mexico, Texas, Washington State, New York, and Virginia. He earned his B.A. from the University of Texas at Austin (Plan II Honors Program), and his J.D. from the University of Virginia School of Law. Peter is married to Kristin, an English teacher at the Academy of Technology and the Classics, and is the proud father of Oliver, 9, and Henry, 1. In his free time, Peter enjoys being overly competitive in a variety of pursuits, including cycling.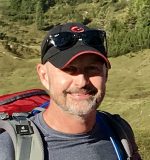 Michael Avery
Michael is the owner and President of The Muirfield Financial Group, Inc. With extensive experience in employee health benefits and life and disability insurance services, Michael has been assisting corporate and small businesses for over 35 years.
An avid outdoorsman since childhood, Michael enjoys hiking, hunting, fishing, skiing and travel. He has a tremendous appreciation for the importance of land conservation and likes sharing his love of the outdoors with others. As stewards of a SFCT conservation easement on their property in the City of Santa Fe and the owners of a historically registered home with the National Register of Historic Places and the New Mexico State Register of Cultural Properties, Michael and his wife, Kelley value preserving the land and history in our beautiful state.
Born in La Habra, California, Michael is a graduate of the University of Southern California where he received a BS in Business Administration. Michael and Kelley split their time between Los Angeles and Santa Fe.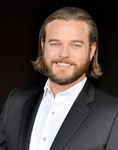 Jackson Blagden
Jackson Blagden is a native Santa Fean who has returned home after an impressive education and work career that has taken him not only across the country, but around the world. He earned his undergraduate and graduate degrees in Business Administration, both with an international focus, and has worked in the field of real estate since 2005. Jackson has held real estate licenses in the states of Missouri and Arizona and currently holds his Broker's License in his home state of New Mexico.
Jackson's background working with large public projects and the wide variety of properties and interests those projects impact have helped him to develop an incredible base of knowledge regarding real estate that provides the perfect background for the special properties and people with whom he now works as an Associate Broker with Sotheby's International Realty. His consulting work and background has also provided him with innumerable opportunities to hone his negotiation and communication skills.
Since Santa Fe is Jackson's hometown, he knows the city inside and out and he is happy to be back with his family, both immediate and extended, and his friends. Jackson speaks three languages and is very well traveled, having lived abroad in Mexico, Spain and, most recently, Peru. His calm demeanor and very competent approach is apparent in all that he does for his many clients and customers.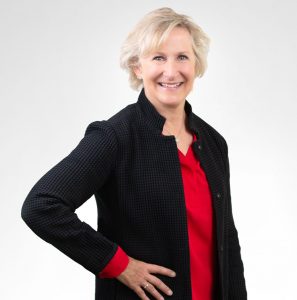 Marianne Scott Dwight
Marianne Scott Dwight, raised in south Texas, is an attorney licensed in Texas earning a BBA in accounting, with honors, from Texas A&M University; a JD from Southern Methodist University; and, recently a Master in Liberal Arts from St. Edward's University focusing on global issues and water's impact on the economy.
Ms. Dwight is currently of counsel to Michael Best & Friedrich LLP and has worked in both the public and private sectors regarding issues related to investments, healthcare, housing, and water.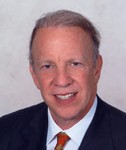 David Fleischaker
David is a businessman and lawyer who served as the Oklahoma Secretary of Energy under Governor of Oklahoma Brad Henry from 2003 to 2008. Fleischaker has served as the President and CEO of Jolen Operating Company, a privately held independent oil and gas exploration and production company, since 1982. Fleischaker received his B.A. in 1966 from Brandeis University and his LLM in 1971 from the University of Texas. Fleischaker served as a member of the United States Air Force Reserve.
Fleischaker's wife Pam, is a noted journalist and author. They have two children, a son Joey and daughter Emily.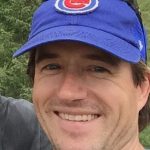 Clayton Jernigan
Clayton Jernigan is the Chief Compliance Officer at Cimarron Group, a Chicago-based investment firm. He earned his B.A. from Williams College (Honors) and his J.D. from Duke University (High Honors, Order of the Coif), where he received the faculty award in property law and was an Articles Editor for the Duke Environmental Law and Policy Forum. He also received an M.A. From Duke's Nicholas School of the Environment and Earth Sciences. Before joining Cimarron, Clayton served as an Attorney Advisor for the National Oceanic and Atmospheric Administration's Office of General Counsel. During his time at NOAA, Clayton received a Bronze Medal Award, the highest honorary award granted by the NOAA Administrator. Prior to NOAA, Clayton worked as a litigator, representing clients in complex civil litigation related to energy development in the Alaskan Arctic. Following law school, Clayton completed a clerkship with Justice William Leaphart of the Supreme Court of Montana. In his spare time, Clayton enjoys sharing his love of the outdoors with his wife and two daughters.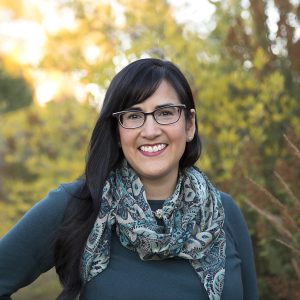 Julie Martinez, MD
Growing up in northern New Mexico, Julie was given many opportunities to enjoy the outdoors and natural landscapes. Weekends and summers were spent swimming, biking, hiking, and camping. Though Julie took many of these experiences for granted, she truly realized how lucky she was upon moving from Los Alamos, NM to Houston, TX for college and Dallas for medical school. After spending a decade in big cities she finally returned back to the Rocky Mountain states for a family medicine residency in Pueblo, CO. Following three years of training, Julie and her husband moved to Alamosa, CO in the San Luis Valley and began practicing medicine at a regional community health center. In 2008 they moved to Santa Fe to be closer to family, and after working with several medical practices in town they opened Family Medicine Partners of Santa Fe in 2014. Together they run this independent practice to advocate for patients and effect change on a small, but meaningful scale. In addition to providing evidence-based, current, comprehensive medical care, Julie helps patients strive for healthy living, diet, and exercise, including encouraging them to walk in our outdoor spaces. She is excited to have this new opportunity to work with the Santa Fe Conservation Trust and to protect the landscape that nurtured her and so many in our community.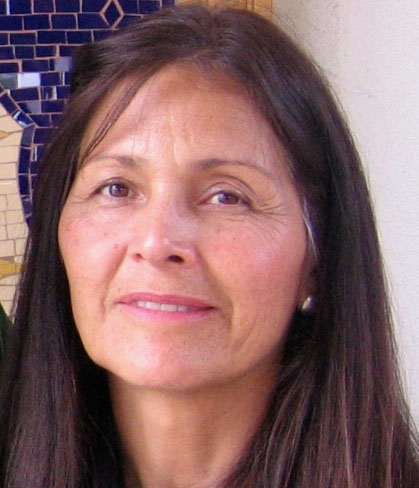 Sandra Massengill
Sandra brings with her a wealth of environmental experience and expertise. She has extensive experience with the State of New Mexico Energy, Minerals and Natural Resources Department as both a consultant and as a planner director, as a personal management specialist for the Natural Resources Department, as a park ranger and as a co-op student and student aid for the New Mexico Department of Game and Fish. Massengill has also worked for the U.S. Department of the Interior in both Burley, Idaho and throughout New Mexico. She attended Our Lady of the Lake College in San Antonio, Texas, received a BA in Social Welfare/Psychology from New Mexico State University and her Teacher Certification Western New Mexico University. She has also studied Range Science at New Mexico State University.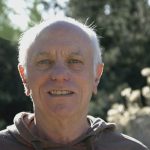 Al Reed
A native Santa Fean, Al grew up on Canyon Road when it was dirt and an active acequia ran down it. He began his education at Acequia Madre Elementary school and completed a Masters of Liberal Education at St. John's College. Most recently, he served as the higher education director for Innovate+Educate, a local non-profit focused on education/business partnerships around the country. Prior to that he worked at Santa Fe Community College for 21 years, ten of those as the dean of business and applied technologies. Al and his wife, Debra, built their home on 40 acres southeast of Santa Fe that his father purchased in the late 1940s. In 2014 they put the property in a conservation easement. While still involved with educational reform, he is also committed to helping preserve our area's unique and diverse environment and ensuring greater access to connected trails and open space.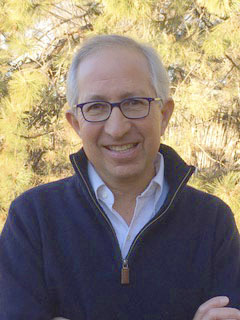 Dennis Romero
Dennis C. Romero is an attorney engaged in the general practice of law in Santa Fe and Taos. His practice currently focuses on land use, commercial and residential real estate litigation and  transactions, business and probate.  He is a graduate of Stanford University, with a degree in American Studies, and he received his juris doctorate from Stanford Law School.  Dennis serves on the advisory board of  Breakthrough Santa Fe, and he previously served as a Trustee of Santa Fe Preparatory School. Dennis has also served on the boards of Santa Fe Pro Musica, Commonweal Communities, and the Institute for Spanish Arts. He is a director of Centinel Bank of Taos, a family financial institution founded by his father. Dennis also coached youth soccer with AYSO and the Northern Soccer Club, and he served on the AYSO board as well. Dennis' daughter, Gabriela, graduated from Santa Fe Prep, Class of '15, and from Stanford University, Class of '19.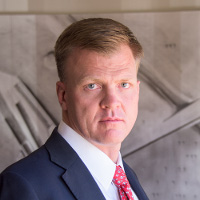 Quinn Simons
Quinn was born and raised in Santa Fe and is a fourth generation New Mexican. After attending undergraduate school at Colorado College (B.A. 1997), Quinn, an avid mountain climber, attempted an unclimbed route on a remote, 25,245' peak in the Tibetan Himalayas. Due to an unexpected storm and highly technical climbing conditions at high altitude, Quinn suffered severe frostbite, costing him his fingers and feet. Undaunted by the challenges and adversity that ensued, Quinn started and ran a successful construction company in Santa Fe for several years, before moving to Kentucky to train horses.
After years in the horse business, Quinn reunited with his high school girlfriend, Veree, and chose to settle down and raise his family in Santa Fe. Quinn attended the University of New Mexico School of Law (J.D. 2013), and now maintains a successful law practice focused on construction and real estate law and litigation, general business law and litigation, insurance law and DUI/DWI Defense. He is licensed to practice in both New Mexico State and Federal courts with an emphasis on trial practice.
Quinn still spends his free time with Veree and their three children, riding horses and enjoying the mountains.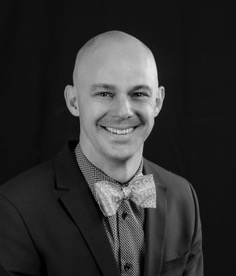 Justin Svetnicka
Justin is a true Santa Fe insider, a native raised and schooled among the city's much celebrated architecture and traditions. As a result, he has a healthy appreciation for Santa Fe's unique sense of place and cultural vitality. A product of Santa Fe Public Schools, Justin attended the University of New Mexico, graduating summa cum laude with a degree in primary education with an emphasis in mathematics. Drawn to the hospitality field, he then spent fifteen years developing and operating restaurants in his hometown, eventually becoming vice president and chief operating officer of Santa Fe's largest local restaurant corporation. Throughout his time growing and working in Santa Fe, Justin has developed many lasting relationships with fellow professionals, artisans and tradespeople. And as an Accredited Business Intermediary (ABI) and New Mexico Real Estate Broker, he carries his expertise in business finance and commercial development into a professional perspective that seeks to benefit both local business owners and the community. Justin currently resides in midtown Santa Fe and enjoys an active lifestyle with his beautiful wife and precocious son. He spends his free time climbing through the forests, cooking tacos and chasing gophers out of the garden.
Community Committee Members
Margaret Alexander – Trails Committee
Ken Bateman – Planned Giving Committee
Kevin Brennan – Finance Committee
Douglas Campbell – Trails Committee
Harlan M. Flint – Finance Committee
Brad Holian – Land Review Committee
Richard Hughes – Land Review Committee
Jan-Willem Jansens – Land Review Committee
Frank Katz – Governance & Nominating Committee
Henry Lanman – Trails Committee
Christopher Thomson – Land Review Committee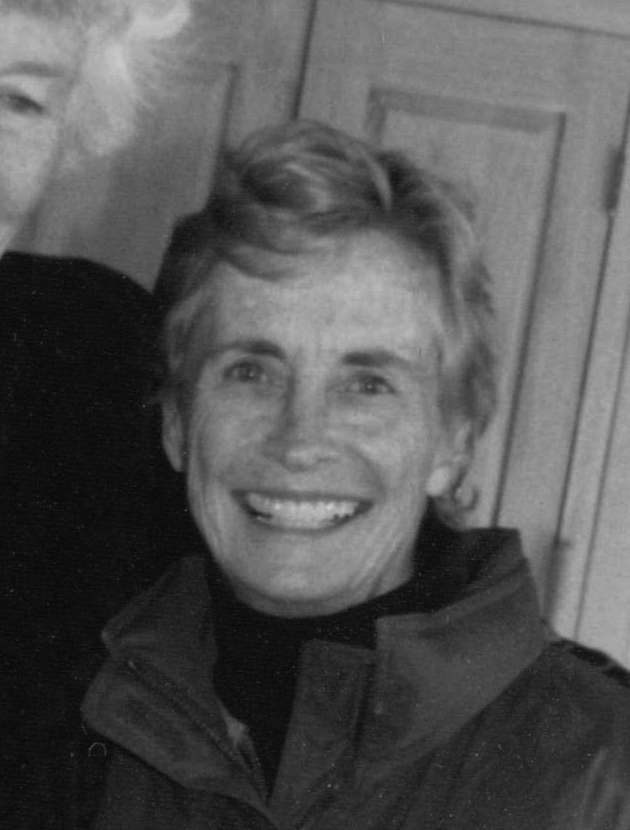 Janie Bingham
Janie has served in many capacities for the Trust; staff member under Dale Ball; board member 1990-2000; Executive Director 2001-2003; board member 2004 to the present including tours as Chair and Vice Chair. Her love of Santa Fe is deeply tied to the mission of the Trust and the wonderful community it touches. She is currently on the board of KSFR public radio; she also loves to sing with the Sangre de Cristo Chorale and tend to her lovely husband George.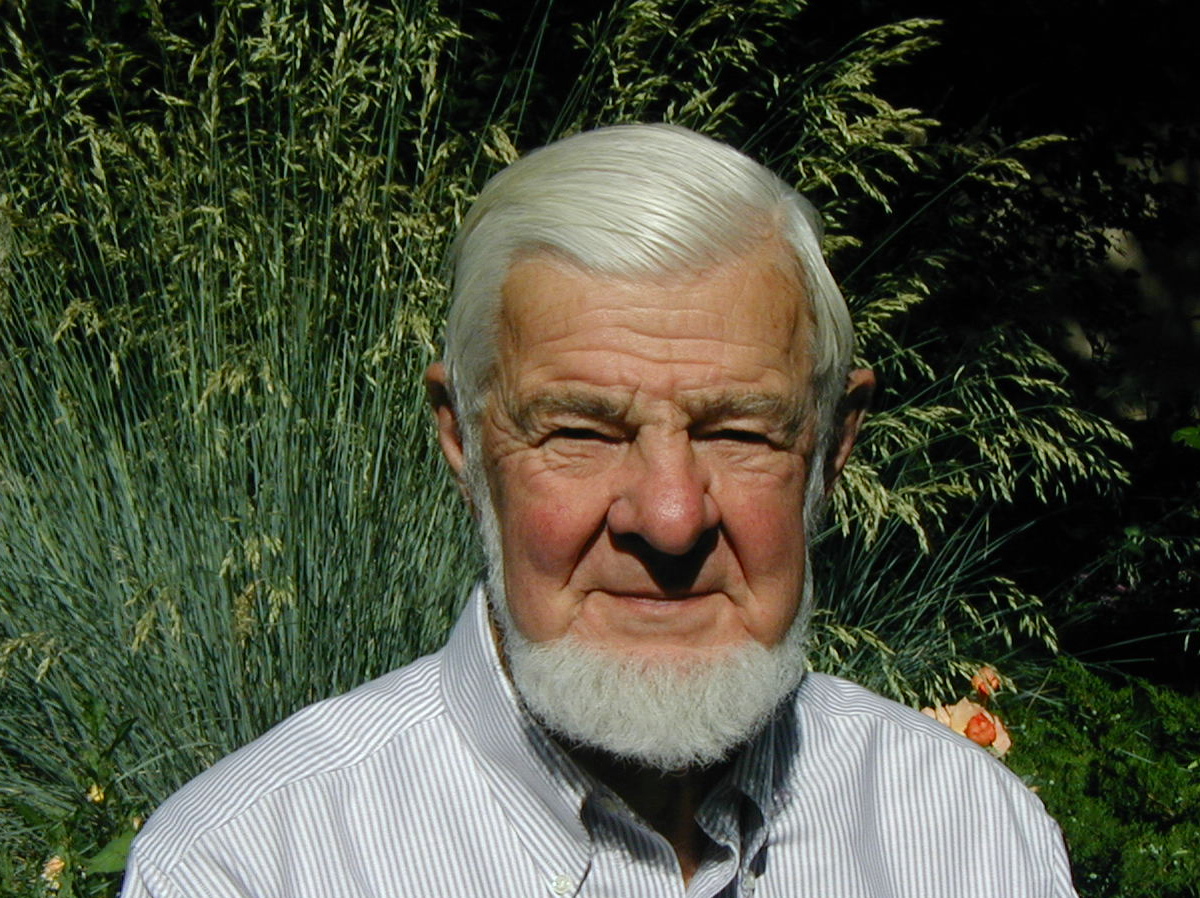 Bill Cowles
Bill Cowles joined the Board in the fall of 2001. Raised in Connecticut, London, and New York, he graduated from Yale (BA) and MIT (B. Arch) and practiced architecture from his firm in Shelburne, VT. He has also served as Secretary of Vermont's Agency of Human Services, Chairman of the Vermont Environmental Board, Chairman of the Medical Center Hospital of Vermont, and founding Director of Sugarbush Valley Ski Area.
In 1975, Bill bought Pine Cay and the Meridian Club in the Turks and Caicos Islands, where he planned, built, developed and managed the island as an environmentally and socially responsible resort until 1983. In Santa Fe since 1984, Bill owns Los Trigos Ranch in Rowe, NM.
Former board participation includes the Santa Fe Community Foundation, Wheelwright Museum of the American Indian and the Santa Fe Mountain Center. Current boards include the School of Advanced Research, and a founding director and chair of EGIS (Elders Getting Information and Services).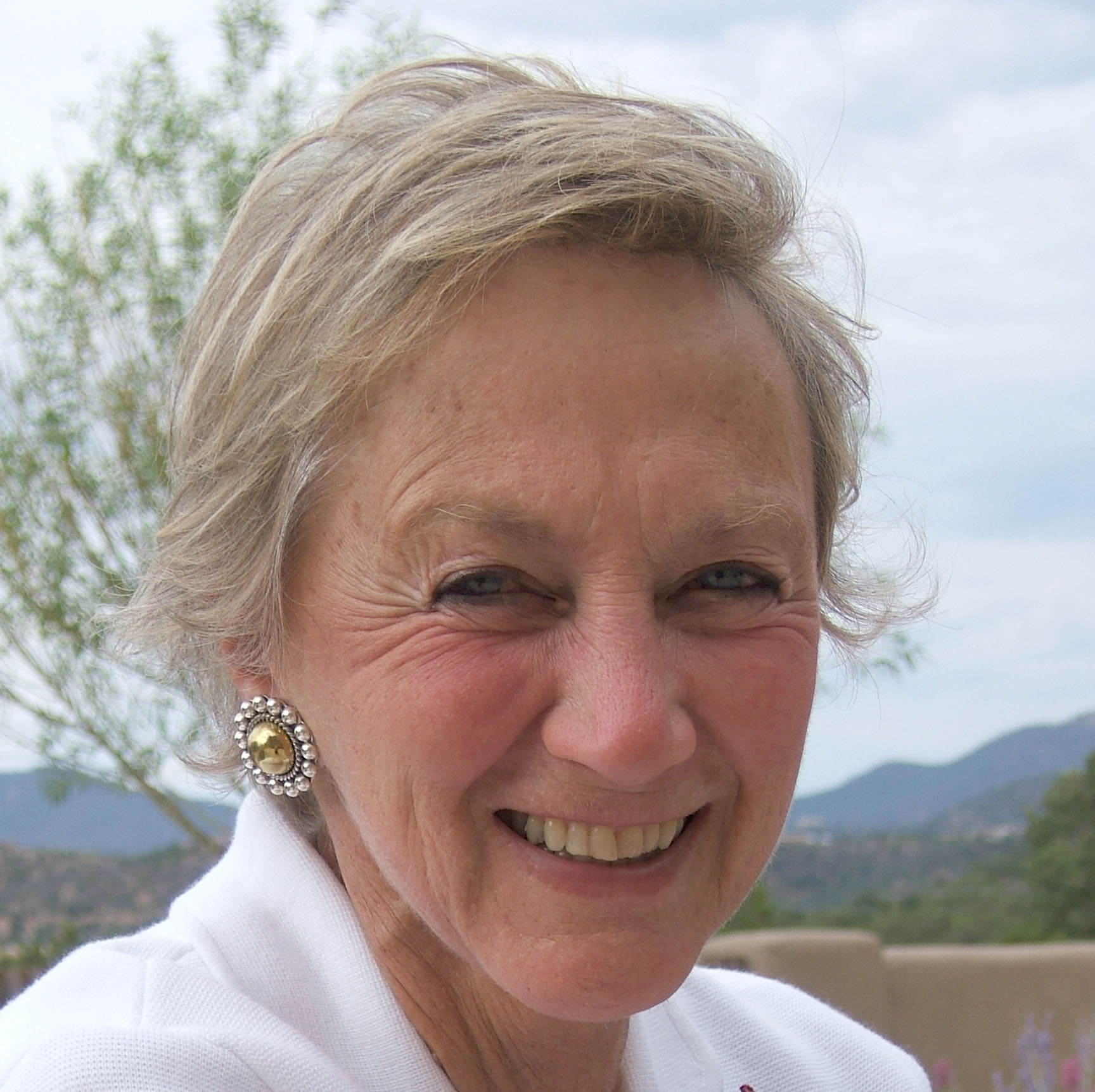 Jill Cooper Udall
Jill Cooper came to Santa Fe from New York City in 1974 with her daughter Amanda in search of adventure. One of the first 100 women lawyers in the state, she had a varied and interesting law career from which she retired in 1999 to follow her husband, Senator (formerly Congressman) Tom Udall, to Washington where she is currently under contract to the Smithsonian Institution's National Museum of the American Indian. She continues to be active on the boards of several educational and cultural institutions in Santa Fe.