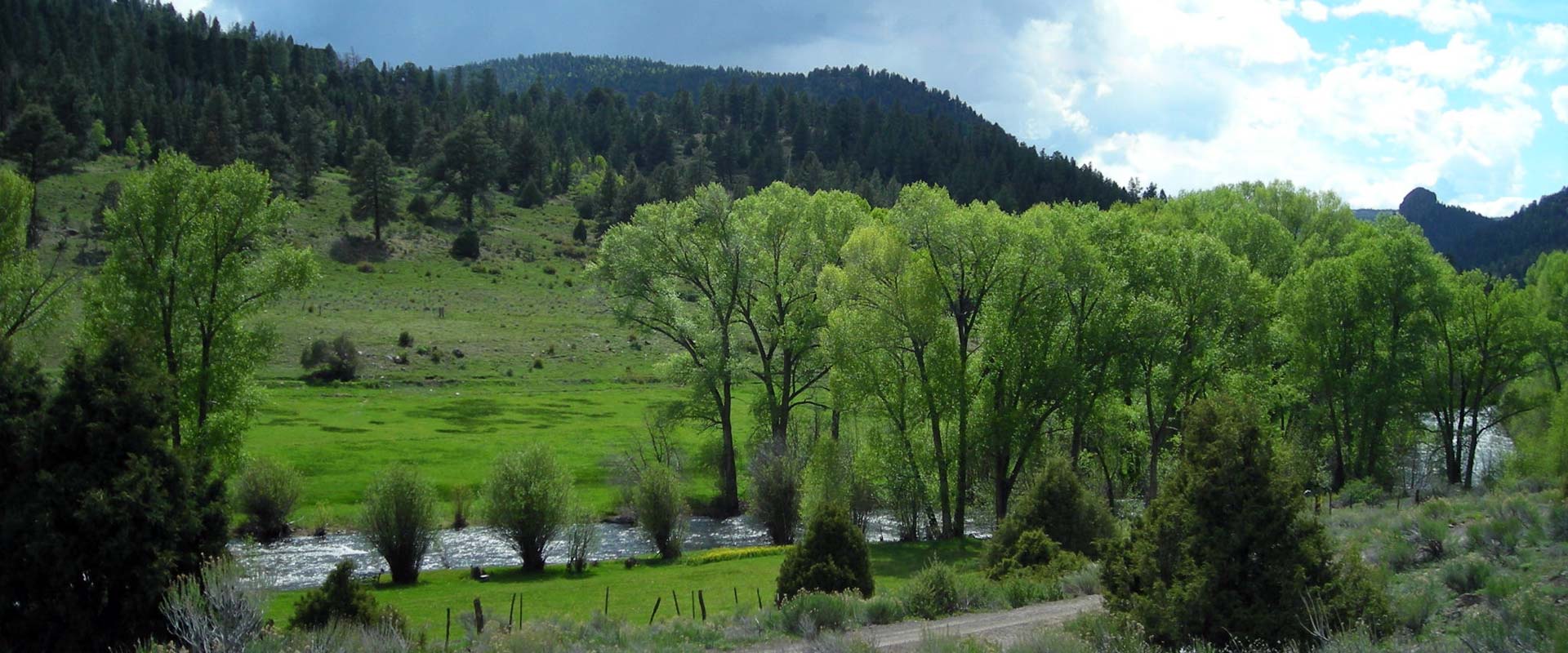 Los Pinos River Valley
Conserved Land: 2 easements, 135 acres
Description & History
The Rio de los Pinos River meanders along the Colorado/New Mexico border from high in the San Juan mountains in the west, through the Toltec Gorge to meet the San Antonio River in the east. Literally translated "The Pines" river, it runs through some of the most pristine, undisturbed pine forests in the country. Rio de los Pinos also supports extensive cottonwood forests and wetlands: native grass meadows and terraced flood plains are largely grasslands with mixed coniferous forest. Of the particular wildlife importance are the riparian meadows which support a large diversity of invertebrate, bird and mammal species, including a resident elk population. Deer and elk seek out riparian shrub-lands and wet meadows for their rich and nutritious grasses. Lower mountain streams are also important for a variety of cold-water fish. Open water areas such as beaver ponds provide nesting, feeding, and resting habitat for migrating water birds. Small mammals such as meadow voles, pocket gophers, field mice, shrews, mink, and ground squirrels may use riparian woodlands that are seasonally wet. Bobcat, black bear, mountain lion, raccoons and coyote inhabit the area. Species of birds include wild turkey, great horned owl, golden eagles, woodpeckers, mallards and others.
The Santa Fe Conservation Trust is not alone in wishing to preserve this area: the Rio Los Pinos Wildlife Area, Cruces Basin Wilderness Area, and the Carson National Forest all protect portions of the river valley; but many gaps remain to be filled. SFCT is working with several of the landowners in the area to place their properties under easement, encouraging sustainable agricultural and land stewardship practices so that the Los Pinos will remain available for the enjoyment of future generations. The Rio de los Pinos provides water for several communities down river including Los Pinos and San Miguel. Protecting the subject property from further development will supports the health of the watershed by maintaining rich riparian areas that reduce soil erosion and runoff and assist with groundwater recharge and infiltration. Protecting headwater areas such as this means more clean water for everyone downstream.
Sharing the river valley is the Cumbres/Toltec Scenic Railroad, a historic rail line built in 1880 for the silver mining towns in the San Juan; it still serves to carry people through this beautiful area on a strictly recreational level. The rail line runs along a ridge from Antonito, Colorado to Chama, New Mexico. It is the longest narrow-gauge railway in the United States, the entirety of which is designated a national Historic Site.
Nestled along the Rio de los Pinos is a five mile stretch that was homesteaded by Hispanic farmers and ranchers at the beginning of the twentieth century. It is now one of the last traditional Hispanic agricultural communities that were once so typical along the northern New Mexico tributaries of the Rio Grande.
For more information on the Los Pinos River Valley, please see: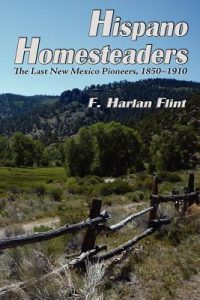 Hispano Homesteaders by F. Harlan Flint