Banff Mountain Film Festival
Ignite your passion for adventure, action, and travel! The next Banff Mountain Film Festival World Tour will be at the Lensic Performing Arts Center on March 11 & 12, 2019. Journey to exotic locations, paddle the wildest waters, and climb the highest peaks. Bring your family and friends and be taken away to the most captivating places on earth.
The 2018/2019 Banff Mountain Film Festival World Tour brings films from the 43nd annual Banff Mountain Film Festival to about 400 communities around the world. From an exploration of remote landscapes and mountain cultures to adrenaline-fueled action sports, films in this year's world tour are sure to captivate and amaze the explorer within you.
Tickets for both nights are available now through the Lensic Box Office through Tickets Santa Fe or call (505) 988-1234.
This stop on the world tour is a fundraiser for the Santa Fe Conservation Trust, providing significant support for our conservation work.
Be moved. Be inspired. Don't miss out.
---
Get with the program! If you would like your ad in the Banff program book, distributed at the event, here's how:
Want to be a sponsor? Here's what you'll need:
Thank You to last Year's Sponsors:
---
Atalaya Platinum Sponsors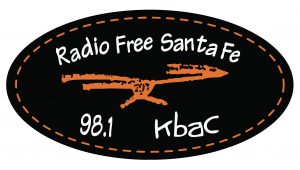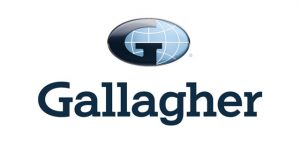 ---
Galisteo Basin Gold Sponsors
David and Pam Fleischaker
Jerry Meyer and Nina Zingale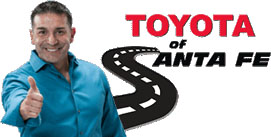 ---
Sun Mountain Silver Sponsors
RKW Enterprises – Auction Support
Thornburg Investment Management
---
Arroyo Hondo Bronze Sponsors
Boxcar
The Broken Spoke
Brookdale Senior Living
The Critters & Me
Fire & Hops
Integration Therapy
JM Evans Construction
Land of Enchantment Guides
Radiate by McQuitty
Santa Fe Advisors, LLC
Santa Fe Endodontics
Santa Fe Family and Functional Medicine / Bruce Gollub MD
Santa Fe Film Office
Santa Fe Independent Film Festival October 16-20, 2019
Santa Fe Sage Inn
Sean Gallagher, Morgan Stanley Santa Fe
Second Street Brewery
Strogard Enterprises
Tierra Concepts, Inc
Ulrich Investment Consultants
Banff 2019 Photo Gallery
Photographs by Molly Wagoner and Dezbah Stumpff