Trails
The Santa Fe Conservation Trust, the City of Santa Fe and Santa Fe County work with the Trails Alliance of Santa Fe, Santa Fe National Forest, Santa Fe Fat Tire Society, and other public and private partners to develop, maintain and promote our local trails.   The Santa Fe Conservation Trust has been involved in the creation of the Dale Ball Trails, Atalaya Trail, Sun Mountain Trail, Santa Fe Rail Trail, the Spur Trail, La Tierra Trails, Arroyo Hondo Open Space Trails, La Piedra Trail, Little Tesuque Trail, and–with the Commonweal Conservancy–the Galisteo Basin Preserve Trails.  The Santa Fe Conservation Trust currently serves as "Trail Volunteer Coordinator" for the City of Santa Fe, has adopted SFNF's Atalaya Trail, works with various "GUSTO" partners to plan and promote trail connections throughout the region, and preserves public trail access within many of our local conservation easements.
GUSTO: The Grand Unified Santa Fe Trail Organization or "GUSTO" initiative is an effort to study and develop an integrated and unified trail system in and around the Santa Fe area.  GUSTO's vision is a "grand unified trail system" that allows non-motorized users to travel in a loop around the greater Santa Fe area as well as between the urban center and the periphery. The GUSTO initiative will lead community participation efforts to have a unified, sustainable trails system built around the entire metropolitan area by 2020.
Trails Events
Sun
Mon
Tue
Wed
Thu
Fri
Sat

Dale Ball Trails Workday

9:00 am

Dale Ball Trails Workday

@ Sierra del Norte Trailhead

Jun 2 @ 9:00 am – 12:00 pm

Meet at Sierra del Norte Trailhead on Sierra del Norte off of Hyde Park Rd. at 9 am. Bring work boots, long pants, and water.  I'll bring the tools.  Let me know if you can make[...]

Vamonos Hikes

Jun 5 @ 10:00 am – 12:00 pm

All hikes happen once a month on a Saturday at 10 am.  Locations vary for each hike. One hike per month, June through October: June 5th Vámonos Hike, National Trails Day & "Take a Kid[...]

Vamonos – Wellness Walk

5:30 pm

Vamonos – Wellness Walk

@ Larragoite Park

Jun 23 @ 5:30 pm – 6:30 pm

All wellness walks meet at 5:30 PM at Larragoite Park on Cristobal Colon to the Acequia Trail to Ashbaugh Park and back. One walk per month: May 26th June 23rd July 21st August 18th September[...]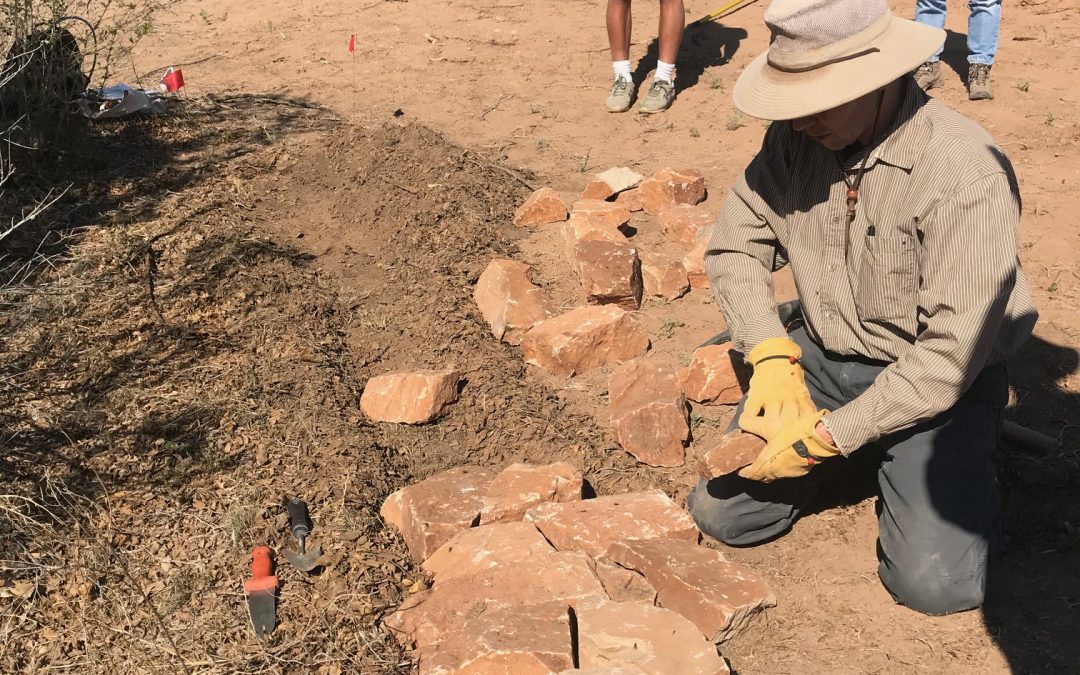 Please Volunteer!Galisteo Basin Erosion Control Work Dayson June 11 & 12, 18 & 19 Please sign up to learn erosion control techniques from a master, and to help SFCT employ these techniques to protect and restore a property in the Galisteo Basin – from 8 am to...