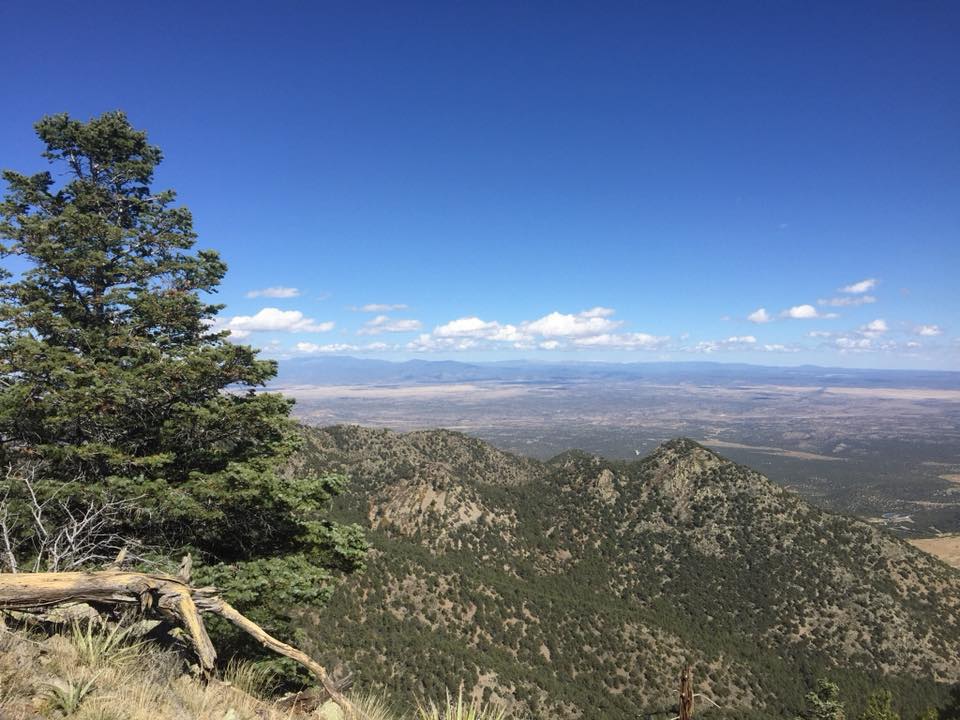 Protected Lands
Since 1993, the Santa Fe Conservation Trust has partnered with many landowners to protect their properties in perpetuity. The Santa Fe Conservation Trust currently owns four fee title properties and holds 108 conservation easements on more than 46,000 acres in Northern New Mexico. We monitor these beautiful, protected lands annually, in perpetuity, ensuring they increase in value to society over time as growth comes to the Land of Enchantment.
We have come to identify clusters of these protected lands and the surrounding areas as focal areas. A focal area can encompass various ecological or cultural resources and overlap political jurisdictions, but generally has some cohesive element. Focal areas are defined as areas that have a high degree of conservation values (a major single Conservation Value in the case of a scenic viewshed, or multiple overlapping values in the case of water, wildlife, and open space converging in one area) that align with the Santa Fe Conservation Trust's Mission Statement, and are in proximity to other the Santa Fe Conservation Trust protected lands. Examples include a small watershed, an undeveloped stretch of river, a cluster of farms or ranches, a grouping of prime agricultural soils, or a specific mountain peak.
The Santa Fe Conservation Trust's focal areas consist of conservation easements that are variable in size, conservation values, biological diversity, cultural landscape, and public education and outdoor recreation offerings. The smallest conservation easement is less than three acres, but it protects an important reach of the Santa Fe River canyon. Contiguous conservation easements in the Galisteo Basin preserve viewsheds, wildlife habitat and corridors, historically important landscapes and sites, and provide unmatched trail recreation opportunities that markedly improve the quality of life of Santa Fe County residents. Conservation easements along the Pecos River protect riparian habitats, wild canyons, and upland grasslands, and woodlands. Large conservation easements in the Piedra Lumbre and Las Vegas Watershed preserve historic structures and trail ruts, viewsheds, and vast open space grasslands. Focal areas are analyzed and evaluated with ARC GIS tools, ecological models, and land use projections to determine, which areas should be targeted for conservation. Building on large contiguous open space lands will increase the effectiveness of wildlife habitat preservation, species diversity and longevity, unspoiled view lines, and protection of working lands. Connecting parcels in areas with high public use will promote trail expansion, connectivity, and ensure perpetual community health and quality of life benefits.
FOCAL AREAS