When:
September 15, 2018 @ 6:00 pm – 10:00 pm
2018-09-15T18:00:00-06:00
2018-09-15T22:00:00-06:00
Where:
Milner Plaza
710 Camino Lejo
Santa Fe, NM 87505
USA

Contact:
Santa Fe Conservation Trust
505-989-7019
This year the Santa Fe Conservation Trust (SFCT) celebrates 25 years of partnering with our community to keep northern New Mexico's living lands and people flourishing together. Not only do we protect culturally and environmentally significant landscapes, but our mission for the next 25 years is to ignite people's passion for nature and enable the continual regeneration of this healthy place we call home.  To date, SFCT has placed almost 40,000 acres of land into protected easements, has created and maintained miles of trails for public use, and coordinates community conservation programs such as "Passport to Trails" (2000 elementary school children have hiked with us!) and the newly initiated "¡Vámonos! Santa Fe Walks."
Over the past 16 years, our annual fundraising event has been called The Stewart Udall Legacy Dinner to honor Stewart Udall, former Secretary of the Interior and a co-founder of our organization. The event has grown into the Trust's single largest fundraiser, netting more than $70,000 annually to support our conservation efforts. As we celebrate this legacy in our 25th year while reaching out to a new generation of conservationists, we're calling this year's event:
Stewart Udall Legacy Dinner
25th Anniversary Celebration
Legacy · Achievements · Vision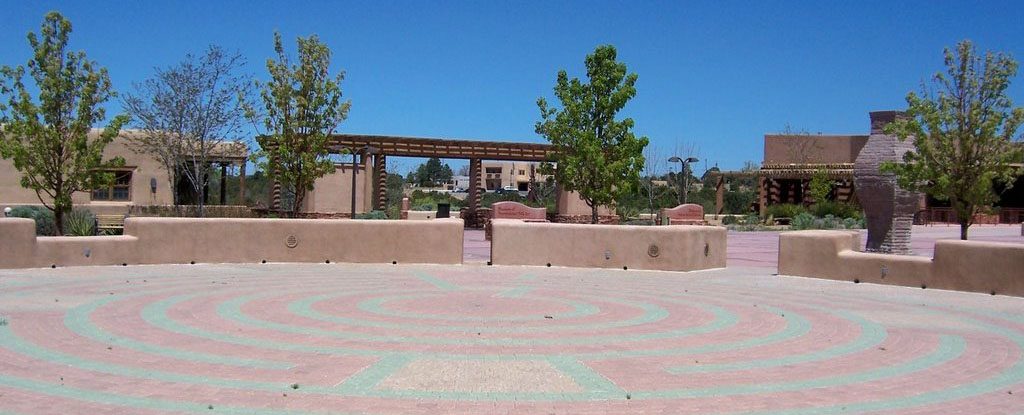 Will you join us on Saturday, September 15th on Museum Hill overlooking the foothills that we protect and preserve? We anticipate another sell-out crowd of 300. As a sponsor, you can publicly celebrate your love of the land and help SFCT work to keep our community connected to nature and each other via trails and open space, improve the health of the land including wildlife habitat, migration corridors, and quality of water, and protect scenic vistas visible from roads and public places. You will also be helping us cultivate young and new conservationists.
Call (505) 989-7019
Email
This year's event will feature talks from Dan Flores and Sara Dant:
Dan Flores
Dan Flores is A. B. Hammond Professor Emeritus of the History of the American West at the University of Montana. The author of ten books, he has also written for the New York Times, the Los Angeles Times, and the Chicago Tribune, as well as numerous national magazines. Flores is the author most recently of American Serengeti: The Last Big Animals of the Great Plains, which received the 2017 Stubbendieck Distinguished Book Prize, and Coyote America: A Natural and Supernatural History, a New York Times Bestseller, winner of the 2017 Sigurd Olson Nature Writing Award, and a Finalist for PEN America's 2017 E. O. Wilson Prize in Literary Science Writing. Flores lives in the Galisteo Valley outside Santa Fe, New Mexico.
Sara Dant
Sara Dant is Professor and Chair of History at Weber State University in Ogden, Utah, whose work focuses on environmental politics in the United States with a particular emphasis on the creation and development of consensus and bi-partisanism.  Her newest book is Losing Eden: An Environmental History of the American West (2017), a synthetic "deep history" of the region that examines the interaction between people and nature over time.  Dr. Dant is the author of several prize-winning articles on western environmental politics and co-author of the two-volume Encyclopedia of American National Parks (2004).  An avid outdoor enthusiast and native westerner, Dant divides her time between northern Utah and the Galisteo River Valley outside Santa Fe, New Mexico.
Sponsors
Galisteo Basin Gold
Lee Caldwell & Marcus Randolph
David & Pam Fleischaker, in honor of Connie Bright
Arroyo Hondo Bronze
Sallie Bingham
Bright-Line Distribution, LLC
Honey and Peter Chapin
Christus St. Vincent Regional Medical Center
Landseer Management, Brant Goodman
Dan Merians, UBS Financial Services
Paddy Rawal at Raaga Go! &
Abigail Davidson, Sotheby's International Real Estate
Linda Saurage
Scorpio Acquisitions Limited Co.
Conservation Friend
David & Margaret Alexander
AV Systems
Janie and George Bingham
Biohabitats
Jackson Blagden, Sotheby's International Real Estate
Century Bank
Connie and Bob Bright
Dallas Cody Barnett
Daniels Insurance
Kay Grant
Frank Katz and Conci Bokum
Koldyke Family Fund
Tina and Henry Lanman
Robin Laughlin
Mary P. Lawler and John Voorhees
Jodi Medell, Integration Therapy, LLC
Beth and Dan Plumlee
Merle and Barry Resnick
Gallagher Insurance Risk Management Consulting
Rogoff Dental Group
Sandy and Jim Fitzpatrick
Wild Birds Unlimited
Karen Wolfe-Mattison, Sotheby's International Real Estate