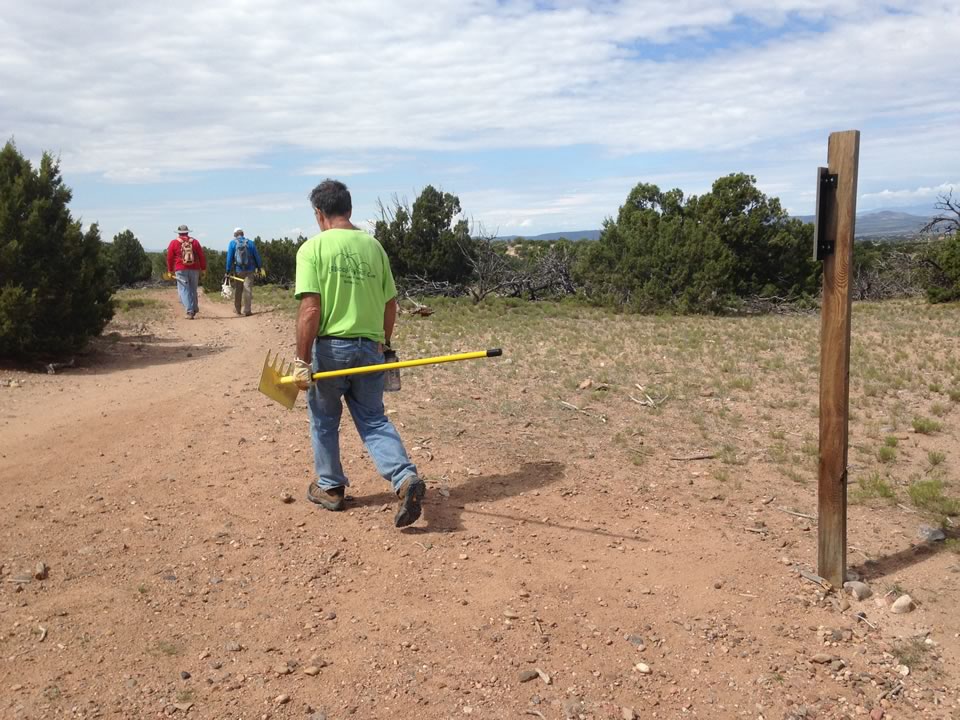 Join members of Trails Alliance of Santa Fe to help La Tierra Trails recover from recent storm drainage in the vicinity of La Cuchara Trailhead (near Unity Church).
Bring work boots, long pants/shirt sleeves, sun protection, snacks, and water. I'll bring the tools and supplies as well as work gloves for whoever needs them.
To sign up, contact Tim Rogers at or (505) 989-7019.