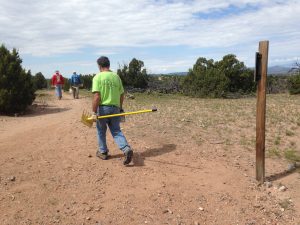 Come help maintain La Tierra Trails.  Volunteers will meet at La Cuchara Trailhead, past the church at the end of "Unity Way" (a/k/a La Cuchara Rd.), off of Camino de los Montoyas just north of the Relief Route.
Bring work boots, long pants/shirt sleeves, sun protection, snacks, water, and work gloves.
Let me know if you can join us!