When:
October 21, 2023 @ 9:30 pm – 12:00 pm
2023-10-21T21:30:00-06:00
2023-10-21T12:00:00-06:00
Where:
Railyard Park Community Room
Santa Fe Railyard Park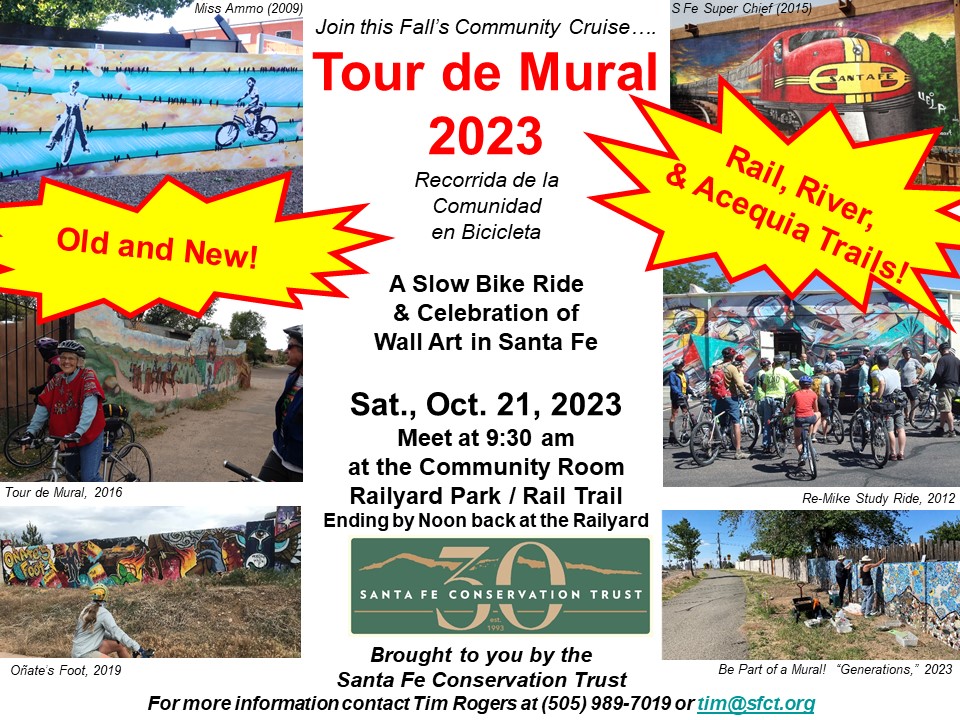 Click on image for full size jpg file, or open this pdf
Come along on a slow community bike ride taking a look at Santa Fe's wall art, from the Railyard area to murals along and near the Rail Trail, the Acequia Trail, and the River Trail.   You bring a bike and a helmet; information on the murals, bikeway and trail maps, historic background, and updates on the development of Santa Fe's bikeway system will be provided by your guide!
We would appreciate it if you could help spread the word on this free event.  If you would like to print out and post a flyer, please feel free to use this .pdf version: Tour de Mural Oct 21 2023, or go ahead and forward the link to this page to a friend.
Thanks, and I hope to see you Oct. 21!