Banff Mountain Film Festival Tickets
ON SALE NOW!
Watch Banff on a HUGE screen while being outdoors yourself!
Enjoy NEW films from the Banff Centre Mountain World Tour
September 7th  BANFF TURQUOISE PROGRAM (8 films – 2 hr 22 min)​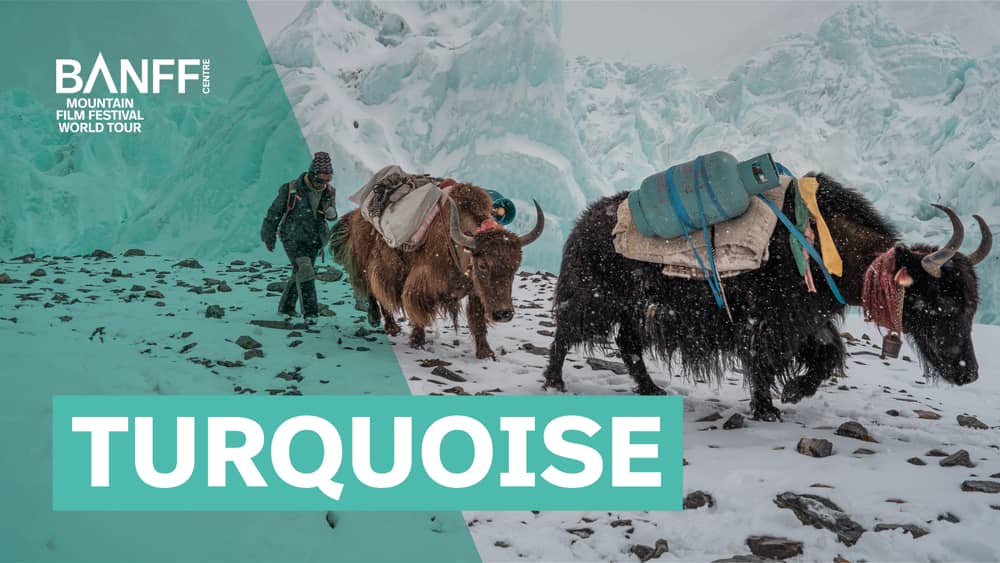 September 8th  BANFF CORAL PROGRAM (6 films – 2hr 25min)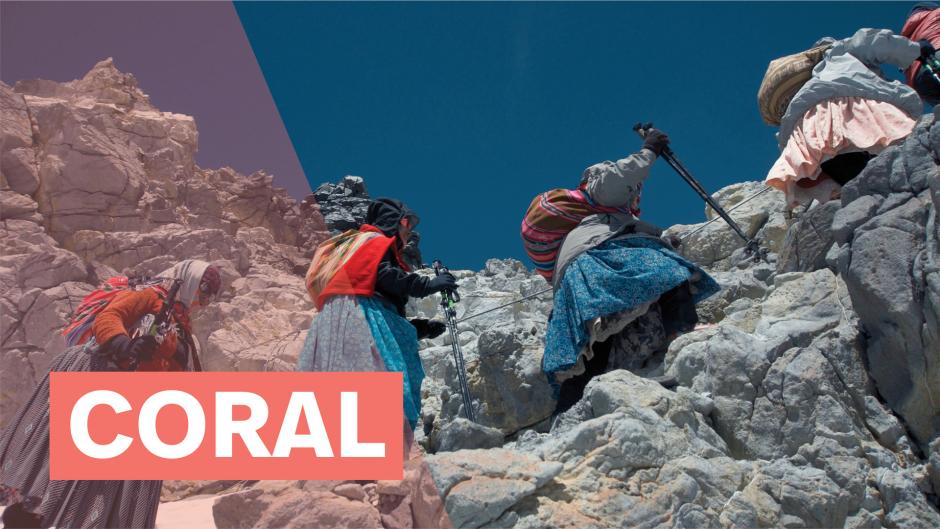 Ticket are $18 per person per night.
Drive in opens at 5:45 pm, show starts at 7:45 pm.
Purchase tickets BEFORE AUGUST 16TH and you and your ticketed guests will be entered into a prize draw for:
The Running Hub ($200 gift certificate)
An Overnight at the Blake in Taos Ski Valley (2 to give away)
Meow Wolf (4 days passes to the House of Eternal Return)
Santa Fe Brewing Company ($100 gift card)
Fire & Hops ($100 gift card – 2 to give away)
One for Neptune & Friends Gift Baskets (Each Basket has $200 Sazon gift card / $50 Dolina gift card/ six packs of Neptune Jerky/ $25 Stargazer Kombucha gift card)
CLIF Package (chico bag, bamboo utensils, granola, fastening strap, and of course,12 CLIF Bars)
Outdoor Products 3.5 liter hydration packs (2 to give away)
Deuter (Banff Lite backpack)
Oboz Package (footwear care kit, bamboo utensils)
Buff  (custom edition Buff)
Katmandu (large anti-odor packing cell)
If you've never been to Motorama, now is the time to go!
A HUGE screen and room to set up a table and chairs (or hang in the bed of your vehicle/truck)
Gates open early to enjoy the scenery and have your pre-show party or picnic
Coolers, grills, food, drink allowed (no outside alcohol)
A portable transistor radio can be useful if you watch from outside your vehicle; otherwise, tune into the FM station in your car
Not only are the Banff films an exhilarating experience, but the Motorama drive-in experience adds to the fun!  Plus a portion of your ticket goes to support the work of SFCT, your local land trust.
Little Garden of the Gods Insider Tour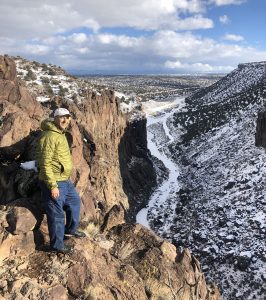 Join local geologist Kirt Kempter for a special geological tour of the Cerrillos Little Garden of the Gods area.  The tour highlight will be a visit to the Simmons Ranch, which includes spectacular petrified trees eroding out of multi-colored sandstones of the Galisteo Formation.  Rock exposures along Highway 14 and Waldo Canyon Road will help tell a geologic story that begins with the Cretaceous Sea, the last ocean to cover northern New Mexico.  Younger rock formations tell the story of the rise of the Sangre de Cristo Mountains.  There will also be discussions on the volcanic history of the Ortiz and Cerrillos Hills volcanic centers, and how the geology of the Galisteo Basin impacts oil, gas, and water in the area.  A catered lunch will be provided by the highly-rated Black Bird Saloon in Cerrillos.  Participants should bring water and appropriate hiking gear (although we will not be hiking more than one mile).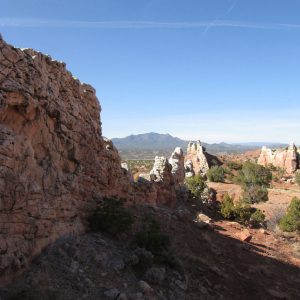 Insider Tour Details
Saturday, August 14, 2021
9 am.  Meet at the entrance to SFCC.
Hopefully, some carpooling will be arranged.
9:30 to 12.  Explore the Simmons Ranch and Cerrillos geology
12 to 1 pm.  Catered lunch by the Black Bird Saloon in Cerrillos
Cost:  $150 per person ($110 tax-deductible).  Limited to 20 people, so sign up now by emailing us at  and we will contact you in the order we get them.  Please include your phone number.
SFCT depends on the generosity of the community to fund our work.  SFCT partners with our community to keep northern New Mexico's living lands and people flourishing together.  We protect environmentally significant landscapes, ignite people's passion for nature and enable the continual regeneration of our healthy place.  If you believe in our mission, please make a 
donation today!