Happy Thanksgiving to you!  I am writing this in anticipation of being a little heartbroken on the day, because my family members, even though we all live here, are celebrating it separately from each other.  We will be on the phone with each other, for sure, and I am glad we are playing it safe.  But still, having to take space from our elders at a time when they need connection and physical support is one of the most heartbreaking aspects of the coronavirus for me.  My mom, though, says it's patriotic to do so.  So, we will buck up and anticipate better days ahead.  I hope you will feel loved, nurtured and supported today and through the weekend with those closest to you in your "pod."  Let the love you feel for each other, our beautiful town, New Mexico, and our country carry you through.  Sacrificing today for a better tomorrow makes the heartbreak a little more bearable.
There is no reason, however, not to have a little fun while making a sacrifice to support our healthcare workers and our community.  We are very excited to announce the start of the VIRTUAL Banff Mountain Festival World Tour.  Starting today, you can sign up using our affiliate link for a Banff program, which is comparable to a night at the Lensic, to view in the comfort of your home!  By using the SFCT affiliate link, a portion of the $15 ticket will benefit our conservation and trails work.  So, if you love the exhilarating outdoor films that Banff brings us every year, be sure to get your tickets today!  Spread the word, as everyone can use a little diversion right now.  You can also get them as gifts for others.  All the details are below.
And please mark your calendar for the evening of December 9 at 6:30, when we welcome environmental writers Laura Paskus and Bill deBuys for a virtual chat about Laura's new book, At the Precipice: New Mexico's Changing Climate.  What will our future look like here in New Mexico if we ignore the realities of climate change?  And what can we do to secure the future for our children and grandchildren?  Get your questions ready and mark your calendars.  We look forward to getting together with you virtually!  The more we know, the more we can all make a difference.
Three vaccines are on the way and can't get here soon enough.  But for now, we send you lots of love.  Thank you for being careful and kind to each other, this weekend especially!
Sincerely,

Sarah Noss
Executive Director

​It's Back with All New Award-Winning Films!  
Online tickets go on sale TODAY – get inspired, explore the mountain world and have a wild adventure from home!


Gripping action, outdoor escapades, personal quests, environment, culture – it's all here to get you jazzed and help you feel like you are with the Banff-loving crowds at the Lensic once again. Get ready to grab a cocktail and some food; get in front of the biggest screen you can find at home; and buckle up for the ride!
Banff World Tour Programs (programs are like a full night at the Lensic) ARE NOW AVAILABLE for $15 (two for $28). Use SFCT's exclusive link above to purchase tickets and to see what's playing. When you make a purchase through SFCT's link, part of the proceeds will come back to support our work. Go to our Banff Mountain Film Festival Page for lots more details, including the perfect gift for someone over the holidays!
Our incredible sponsors continue to hang in there with us to make this happen. Please give them a shout of thanks and patronize their businesses whenever you can!


"How well we adapt depends on how well we plan. And planning means taking care of one another."
– Laura Paskus, AT THE PRECIPICE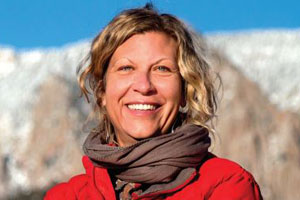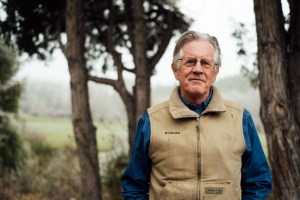 We are proud to bring together two distinguished environmental writers for an online and up-front conversation about what climate change really means in New Mexico – one of the fastest warming states in the country!  Stories about places we know and love. What is happening in nature, on our local lands and in our state, and what is not happening to counteract the impact and why.
Mark your calendars to join us and be on the lookout for details!
Laura Paskus, whose new book, At the Precipice: New Mexico's Changing Climate, was just published by UNM Press.  Leading the discussion will be Bill deBuys, author of A Great Aridness, Climate Change and the Future of the Southwest.  Bill was one of the founders of SFCT!
PRE-ORDER YOUR BOOKS! (see below)
"Climate change is global, but it is also surely local. Paskus shares the science and her love for imperiled New Mexico in a way that brings this story to our own doorsteps." – John Fleck, coauthor of Science Be Dammed: How Ignoring Inconvenient Science Drained the Colorado River