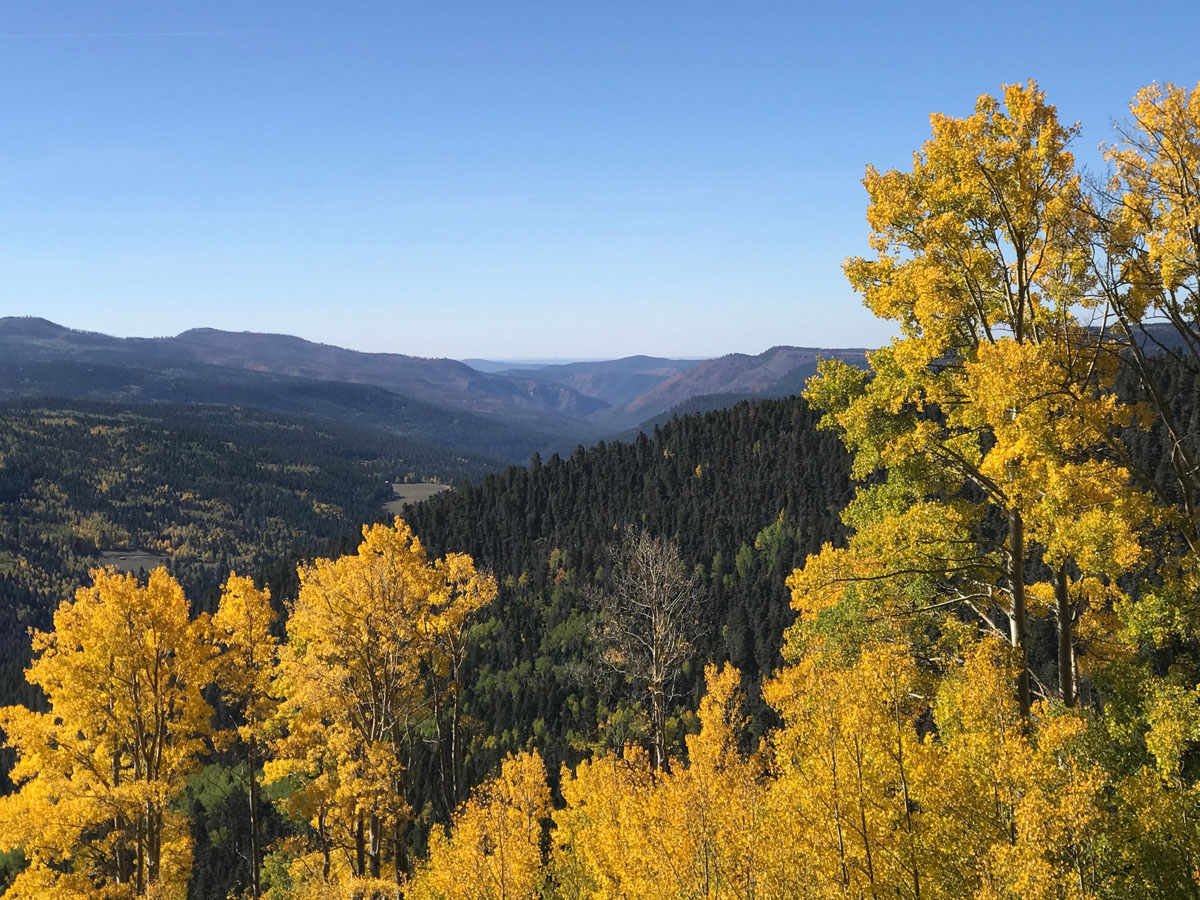 Six months into the pandemic, and here we are at Fall.  I don't know about you, but I need some down time!  Yet everything is up right now.  The virus has made its way to the White House, the days are growing shorter.  The election is nearing.  And I will be voting in person, I decided.  I feel steeled for what's to come.  But I am not so sure if being steeled is good or not.  This week, while walking on a beautiful property in a protected valley with yellow leaves clattering in the wind, being in beauty made everything quiet down a little and I noticed how protected my heart is right now.  It is a little hard in our day to day activities to let the heart be open.  Too many demands and challenges these days.  So thank goodness that we can get outside and watch the season change.  The letting go that is happening outside helps to let go of the defenses, too, and tune back in to the heart.
Despite all the cluster of chaos swirling about us, good things are happening.  The staff and I are bolstered by all the people we work with who are big hearted earth lovers.  We talk to landowners every week who want to do the right thing by the land and all the creatures living on it.  We hear from trail users how much they appreciate the opportunity to be in nature so close to home.  We continue to work to figure out ways to help people access nature in equitable ways.  In fact, we are working on a Safe Routes To School proposal right now that would involve us in helping K-8 kids walk and bike to school.  Efforts are underway to make more trails for our community.  And as a staff, we work on being a strong team, supporting each other in our efforts to protect the land, trails and sky of this beautiful region.  So there are reasons to be hopeful.  Just know we are so grateful to all of you who support our mission.  Thank you for your generosity and support!
Sincerely,

Sarah Noss
Executive Director
Banff Update
Did you get your refund from the Lensic yet?  Why don't you go ahead and make that call (505-988-1234), so you can be prepared to invest in the virtual 2021 Banff Mountain Film Festival that we are working to organize right now.   More information to follow soon!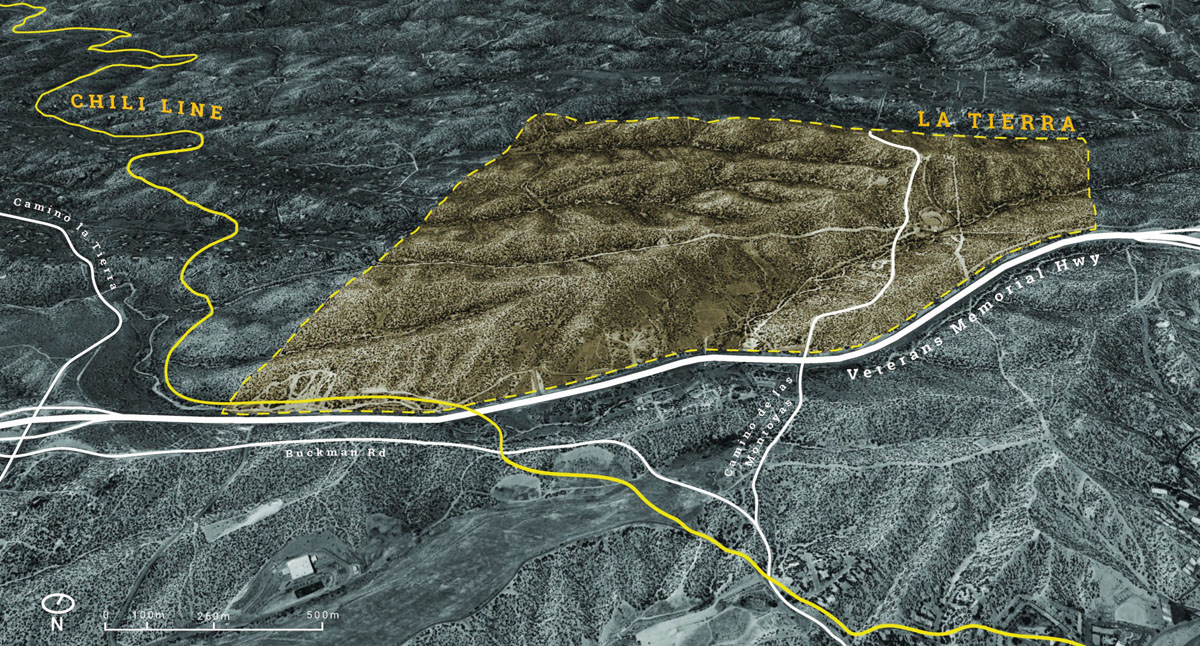 View of the route of the Chili Line northwest of downtown Santa Fe by Matthew Wagoner
La Tierra Chili Line Trail
The La Tierra Chili Line Trail is finally happening!  We have received clearance from the City's Archaeological Review Committee to develop a 1/4-mile rail-to-trail on the historic "Denver & Rio Grande Railroad" railbed in La Tierra Trails, along with a 1/8-mile access trail to the rest of the hiking and biking trails at "Junction 28," on the driveway to Buckman Motocross Track.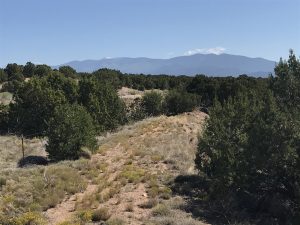 Thanks to generous contributions from the following organizations, we will be able to work with City Parks to build gates to provide access to the Chili Line trail for hikers and bicyclists, fences to protect it from motorized users, and signage to provide guidance and historic interpretation:
Larsen Fund – Archaeological Review for GUSTO Projects 
Extreme Terrain – Clean Trail Grant 
Various private donations from $10-$100 
If you would like to add to the fund, we may be able to build a small wooden footbridge and a replica wooden box culvert to restore the original rail grade and add to the unique experience that trail users will have on this historic alignment.  To help out, please donate here – 

Conceptual view of trail with replica wooden culvert by Matthew Wagoner
As presented, and visited, during last year's New Mexico Railroad History Celebration, this trail is intended to serve as a GUSTO demonstration project to inspire development of other natural-surface rail trails in the Santa Fe area and throughout northern New Mexico.  For more information on rails-to-trails in our state, see https://nmrailstotrails.org.