​Dear friend,
Earth Day is coming up on April 22nd. How will you celebrate? One way you can celebrate is by supporting our work. Every single day, SFCT works to preserve biodiversity by protecting important habitat for rare and threatened species; our work helps to mitigate the impact of climate change by maintaining wildlife corridors and safeguarding forested land that captures carbon emissions; we conserve beautiful natural places for people to recreate and relax; and we protect rivers and watersheds and the trees and plants that help to spread and filter our precious water back into the aquifer.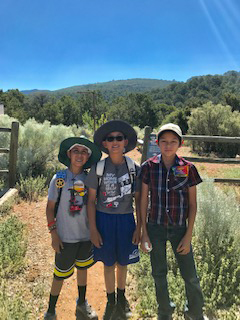 Every day is Earth Day at SFCT. Since 1993, we've protected over 42,000 acres in northern New Mexico, land that tells the story of place and lifts our spirits every day. Plus we've been involved in the creation of the Dale Ball Trails, La Tierra Trails, Arroyo Hondo Open Space, the Rail Trail – and many more – giving everyone in our community access to more than 75 miles of soft surface trails! Our community programs ignite people's passion for nature and ensure equitable access to the outdoors. When you support the Santa Fe Conservation Trust, your gift helps us move forward on more conservation work to protect the land you love, run programs to get people outside and moving, create and maintain more trails so you can safely enjoy nature, and protect our beautiful night sky (more on this below).
So thank you for loving Mother Earth and for helping us to keep her healthy and strong right here at home. Please make a donation today!
Sincerely,

Sarah Noss
Executive Director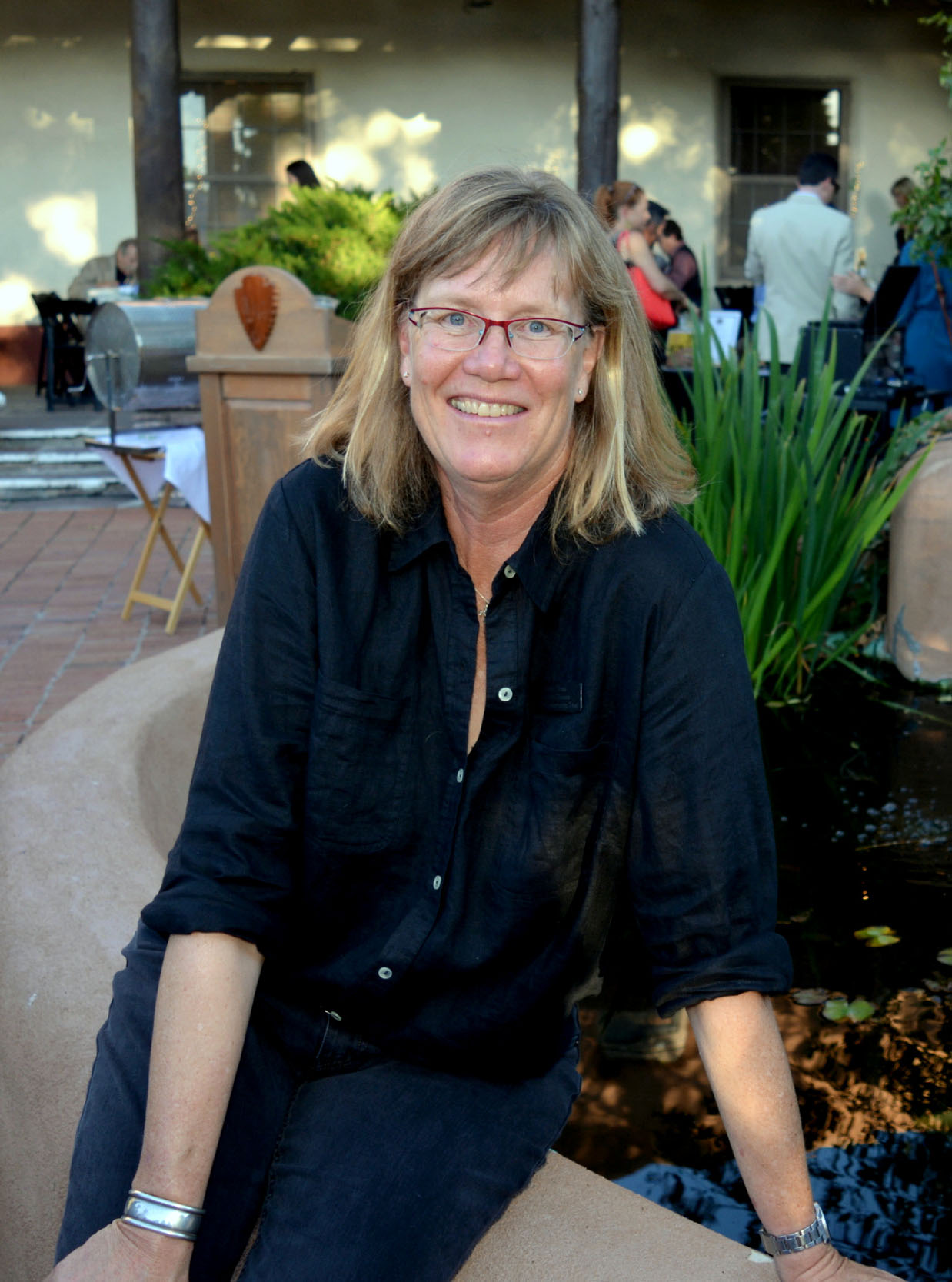 What's your Opinion on the City's Streetlight Conversion Effort?
It is unusual to find a place that looks the same as it did 1,000 years ago, but when we look at the night sky, we are seeing the same sky that our ancestors revered. The night sky is a precious natural resource. With the invention of the light bulb came light pollution, which diminishes our ability to see the starry sky. Light pollution also negatively impacts humans by decreasing melatonin levels, harms wildlife by disrupting mating, feeding and migration cycles, and wastes energy. Did you know that you can see the light dome created by Albuquerque as far away as Chaco Canyon? Thankfully, we have the opportunity to do better here in Santa Fe, and now is your chance to help make that happen.
The City is working to convert its thousands of streetlights to energy saving LEDs, which is great! It will save hundreds of thousands of dollars per year in energy costs, and reduce our city's impact on the climate. But the color temperature of the lights, measured in Kelvin, is still to be determined. Lower Kelvin lights – warmer in feel and more amber colored – produce much less light pollution than do higher Kelvin lights – harsher in feel and more blue/white in appearance. Now is your chance to comment on the kind of lighting the City will ultimately use in replacing its streetlights.
Starting April 23rd, you can check out five sites around town where different kinds of lighting will be displayed, and you have until May 10th to comment and let the City know how you feel.
Please get involved by going to the City's website "santafe.dalkiasolutions.com" or clicking here. Check out the demonstration sites, and be sure to comment at the bottom of the website to let the City know your feelings. The City Councilors need your input because the lighting plan will impact your quality of life and the character of Santa Fe for many years to come.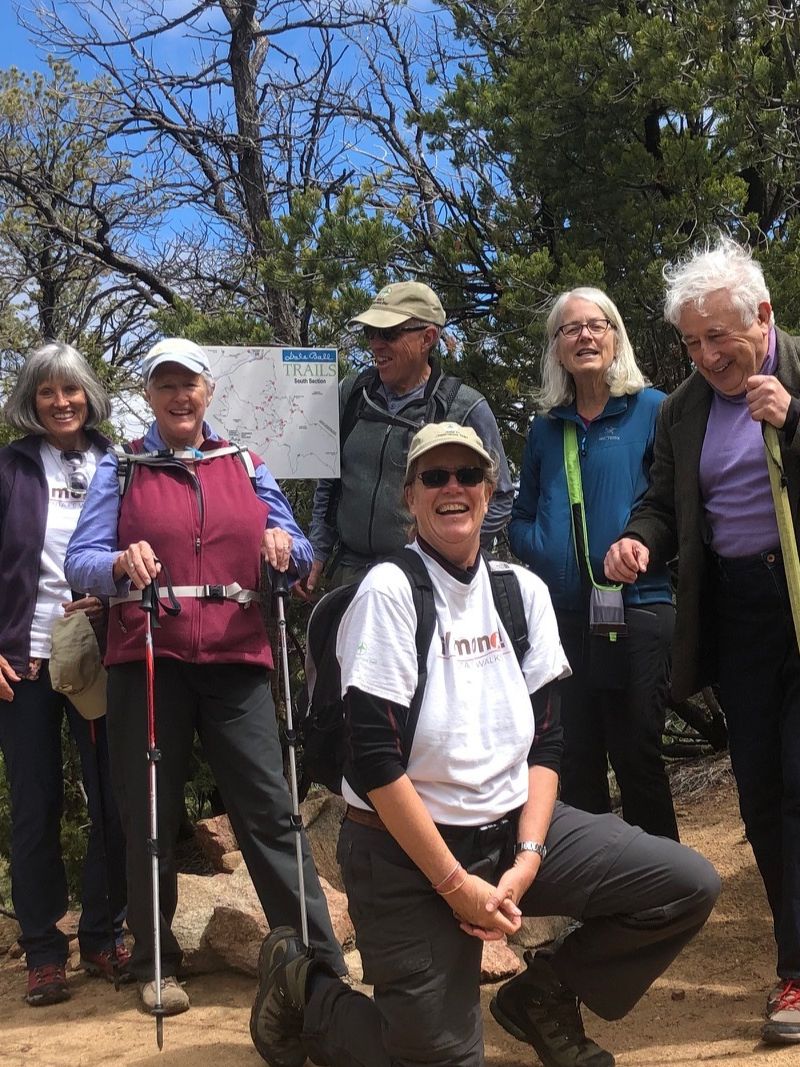 Vámonos: Santa Fe Walks Returns in May!
After a coronavirus hiatus, the Santa Fe Conservation Trust has convened the Santa Fe Walking Collaborative to put together a series of walks from May through October to help people get outside and moving. VAMONOS: Santa Fe Walks started in 2018, and since then more than 850 people have joined the walks.
Vámonos offers up to five walks per month between May and October 2021. The weekly walks are after work on ADA accessible trails, last a little more than an hour, and are a great way to get outside and moving if you don't want to walk alone. Elder walks are slower meanders so that those in wheelchairs or using walkers can participate. Plus there are longer Saturday hikes to introduce Santa Fe's dirt trails to the community. You can bring your dog if on a leash. Kids and families are welcome. Vámonos volunteers ensure that everyone can walk at their own pace, so no one gets left behind or walks alone.
The 2021 schedule of walks is here. We hope you will join us!

SFCT depends on the generosity of the community to fund our work.  SFCT partners with our community to keep northern New Mexico's living lands and people flourishing together.  We protect environmentally significant landscapes, ignite people's passion for nature and enable the continual regeneration of our healthy place.  If you believe in our mission, please make a 
donation today!