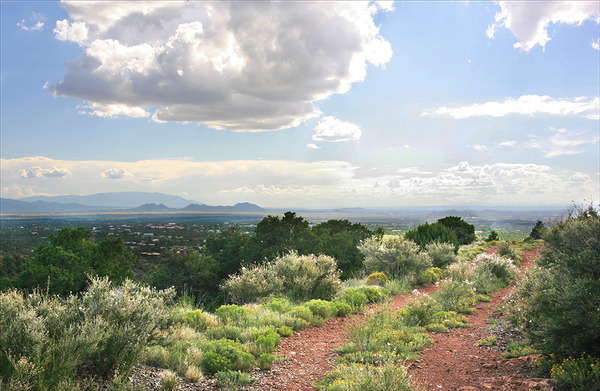 Arroyo Hondo Open Space. Photo by Billy Johnson.
Dear Friend,
I wanted to give you a few quick updates:
SFCT is working remotely
We will be working remotely until April 6th May 1st.  Please feel free to leave us messages at our work phone number if you need us, and we will get back to you as soon as we can.  As you know, everyone has to work hard right now to limit the spread of the coronavirus so that our local healthcare system is not overwhelmed.  We are committed to protecting the health of our community in whatever way we can, and we send our best wishes to all of you as Santa Fe adapts to these challenging times.
Get outside and check out our local trails!
One of the best ways to deal with social distancing is to get outside, get your body moving, get some sunshine – and stay at least 6 feet away from people!  If you are on this email list, you know that the Santa Fe Conservation Trust has been involved in the creation of about 75 miles of trails in and around Santa Fe.  Share this email widely so that everyone at least has the knowledge of wonderful places to walk, hike, mountain bike, or just sit in the sun.
Here's a link to the Dale Ball Trails map, accessible off Hyde Park Road at Sierra del Norte, or at the top of upper Canyon Road and Cerro Gordo Road. This is a great place to tip your hat to Dale Ball, SFCT's first executive director, who created this wonderful trail system in Santa Fe's foothills.
Want to check out the La Tierra Trails?  Type in "Frijoles Trailhead" or "Calabasas Trailhead" on google maps and you can find your way to this fabulous trail system just off of Camino de las Montoyas.
Want to get a nice view of Santa Fe?  Type "Arroyo Hondo Open Space Trail Head" into google maps, and go check out this nice 3 mile loop with gorgeous views of Santa Fe.If you live on the southside of town, google map "Cowboy Shack Trailhead" at the Galisteo Basin Preserve near Lamy.  Here you'll find over 30 miles of trails that are great for the temperate weather we are enjoying these days.
Also, here is a link to the Santa Fe County Trail Map App, for a paperless way to see where there are trails. Plus it's for the entire county:
And finally, one of our Banff sponsors, Mountain Kids!, reminds you that outdoor education and adventure camps are available throughout the summer for kids and teens, ages 3-16. Visit https://sfmountainkids.comThese are trying times, but remember that being out in nature is good for you!  It lowers blood pressure, relieves depression, all things that we need right now.
To ease your Banff craving
We were sad to have to postpone the Banff Mountain Film Festival this week.  So here is a link to a Banff film from last year, just to take the edge off.  If you had tickets to Banff, hold on to them, as we are trying to reschedule the film festival for this coming September.  We secured some dates at the Lensic, and now we have to see if Banff can accommodate us.
Here's a kind of tear-jerker from last year's festival called "The Passage." – 25 minutes.
Enjoy!
https://www.youtube.com/watch?v=H3a4MQh8Vak
Hang in there everyone!  We can do this.  See you on the trails!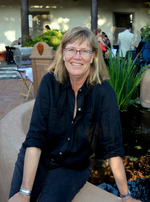 Sincerely,


Sarah Noss
Executive Director