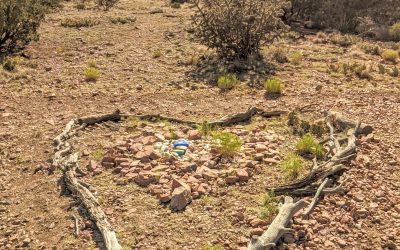 We just wanted to wish you a happy Valentine's Day weekend, which looks like it is going to be cold and snowy.  What better time than to hunker down with your beloveds and watch some Banff films?    See the information and link below.  A small percentage of your...
read more
April 7, 2015 – Santa Fe Conservation Trust Accepts Railyard Park Conservation Easement 04-07-2015
October 1, 2014 – Accreditation Press Release 10-1-14
January 29, 2014 – Trails Program Manager 1-29-14
November 5, 2013 – The End of Night 11-5-2013
June 13, 2012 – Sun Mountain Trail Opens to the Public
May 25, 2012 – National Trails Day 2012
Oct. 4, 2011 – First major trail connection in over a decade set for Santa Fe's Sangres La Piedra Trail opening planned for December, 2011
Dec. 21, 2010 – Santa Fe Conservation Trust Applauds Renewal of Conservation Tax Incentive
Nov. 4, 2009 – Wells Fargo becomes Lead Sponsor of Dale Ball Trailhead to Support Trails Alliance Of Santa Fe – Unveiling Ceremony Monday Nov. 16, 2009
Aug. 28th, 2009 – Public meeting to review plans for improvements to the Dale Ball Trail
Articles
Links will open in a new window
Atalaya Trail – A survivor with the help of heroes – Posted June 4, 2015 in the Santa Fe New Mexican
Volunteers give popular trail a safer more elegant start – Posted January 8, 2015 in the Santa Fe New Mexican
Second Street makes beer for my trails – Published September 23, 2014 in the Santa Fe Reporter
GFT-September-2014-V6N9 – Published September 1, 2014 in the Green Fire Times (the issue is all about the Santa Fe Conservation Trust!
Pathfinder 11-1-2013 – Published November 1, 2013 in the Santa Fe New Mexican
Happy Trails 05-2-2013 – Published May 2, 2013 in the Santa Fe New Mexican
Can't tax this land – Published February 24, 2013 by the Albuquerque Journal
Laws Give Break for Land Preservation. But Hurry. – Published February 24, 2013 by the Wall Street Journal
Trail Blazer: How Dale Ball gave Santa Fe a wilderness legacy – Published February 19, 2013 by the Santa Fe Reporter
Val Kilmer's Former River Ranch Receiving a Conservation Makeover – Published September 11, 2012 by ecorazzi.com
Rowe ranch owner to 'rejuvenate' river – Published July 16, 2012 at KRQE.com
Local news in brief, May 24, 2012, La Piedra Trail to Open–  Published May 23, 2012 in the Santa Fe New Mexican
La Tierra Torture: Bike enthusiasts endure weekend of races – Published April 28, 2012 in the Santa Fe New Mexican
Letters to the editor for April 5, 2012: Connect with Nature – Published April 5, 2012 in the Santa Fe New Mexican
New trail to link city with ski basin – Published 10/05/2011 in the New Mexican
Local news in brief, Sept. 14, 2011, County buys land to expand trail – Published September 13, 2011

Federal conservation tax incentive renewed – Published 01/05/2011 in the New Mexican
The Santa Fe Conservation Trust Annual Monitoring of the Ortiz Mountains Educational Preserve by Charlie O'Leary- Published Santa Fe Botanical Gardens Winter 2011 Newsletter
Galisteo Springs to benefit from grant – Published 09/03/2010 in the New Mexican
Living Treasures: Dale & Sylvia Ball Interview Transcript

As Fresh as it Gets – Published 7/16/2010 in The New Mexican

Star party looks for Galileo's find – Published 9/22/2009 in The New Mexican
Trails alliance: a call for help and support – Published 9/19/2009 in The New Mexican
Parks and Trails Make Livable Cities – Originally published in The Conservation Campaign's 2008 Annual Report
SMALL IS BOUNTIFUL, BIG IS POWERFUL: Across the West, More Farms, Less Land, and a Widening Divide – by David Frey. Published on Newwest.net
River Trail inches toward reality through city, county – by Staci Matlock. Published 5/25/2009 in The New Mexican
Bike to Work Week: Rider's 7-mile tour offers art, history, food and views – by Tom Sharpe. Published 5/10/2009 in The New Mexican