Our virtual Community Conservation Celebration is tomorrow evening, August 27, starting at 7 pm!
Get your $5 Access Pass NOW at https://sfct.org/events/ccc-udall/ to participate, and we'll send you a link to the event.
After you get your access pass, please register for our Live Paddle Raise just in case you have an urge to help us reach our $70,000 goal.  Every donation up to $35,000 will be doubled.  Your generous support will keep the trails in good shape and our local lands protected.
It's all happening tomorrow, August 27th, starting at 7 pm with pre-festivities, then the event itself starts at 7:30.  To get in the party mood, be sure to check out our Pre-party Page anytime for some fun options https://sfct.org/pre-party
Thank you for your support!

Sincerely,

Sarah Noss
Executive Director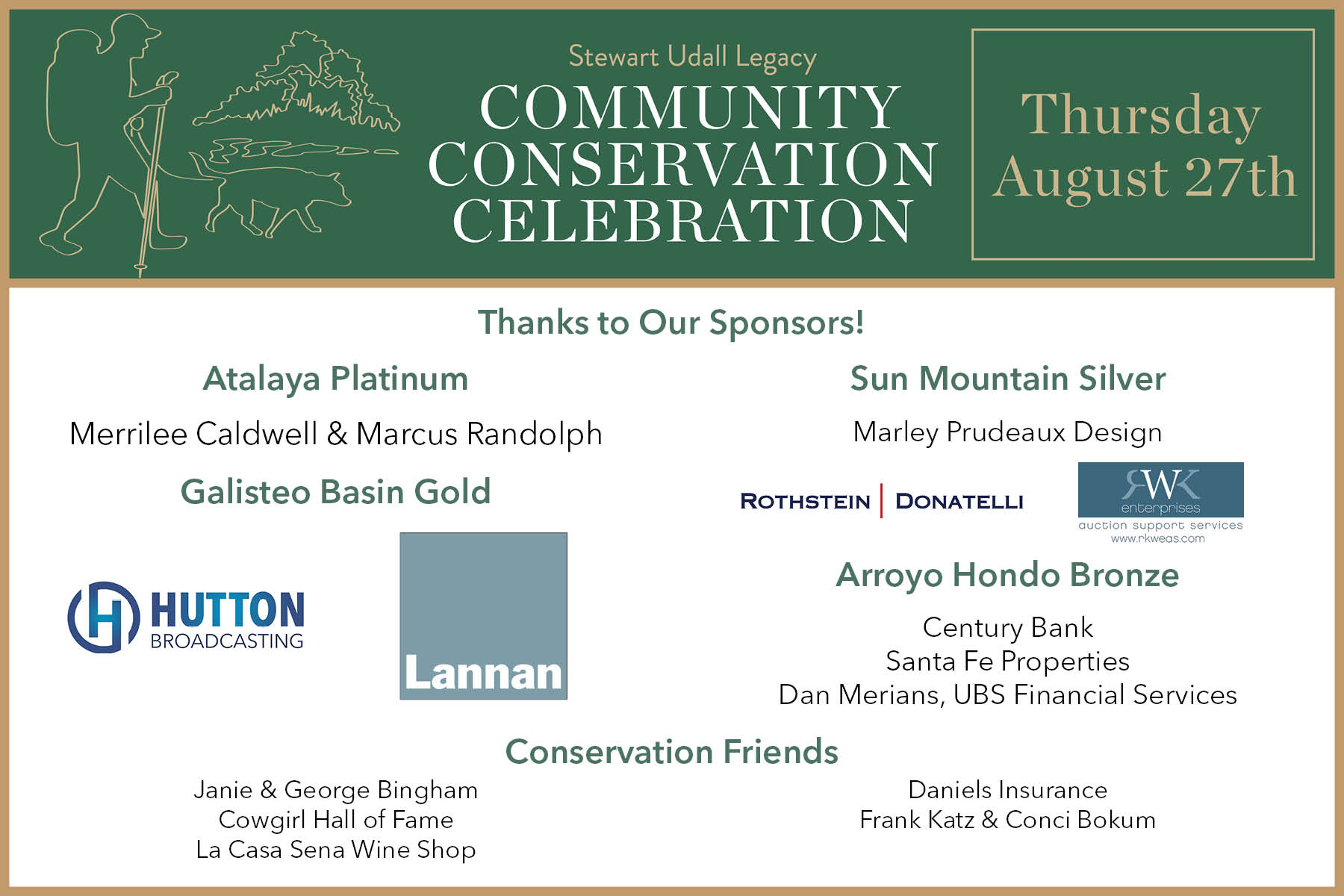 SFCT depends on the generosity of the community to fund our work.  SFCT partners with our community to keep northern New Mexico's living lands and people flourishing together.  We protect environmentally significant landscapes, ignite people's passion for nature and enable the continual regeneration of our healthy place.  If you believe in our mission, please make a 
donation today!