Dear friend,
I hope this finds all of you doing well. It has been a wild ride lately! SFCT was rocked by the cancellation of our trails contract to maintain the City's soft surface trails, but many of you stepped forward with support to fill the funding gap that that created. THANK YOU SO MUCH! We met our $15,000 goal, thanks to your generous support.
Just after that, it became clear that our rescheduled presentation of the Banff Mountain Film Festival in September at The Lensic was still not going to be in the best interest of your health or the health of our community. So we are asking all of you who purchased tickets to get your refund at The Lensic by calling (505) 988-1234. The Lensic can only refund your tickets, so, if you can, please take an extra step to donate the value of them back to SFCT, as this is another $15,000 hit on our income that would have gone toward our land conservation work, creating new trails, and our community programs that get people outside to improve their health and ignite a passion for nature.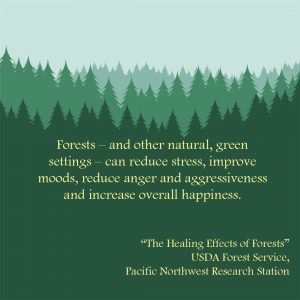 At this point in the coronavirus pandemic, I notice myself feeling sad. Do you? I feel sad because of how drastically our lives have changed. Watching the virus spike across the country, we now have to dig even deeper to let go of the old and recommit to doing all we can to protect ourselves and support our healthcare workers. I think it is natural to feel sad, though. And if you are sad, just know you are not alone. Let's work our way through it together.
One of the best things we can do to relieve the stress of this is to get outside! There have been tons of studies about how nature is good for you. It has actually been proven that being in a green setting can relieve depression and anxiety, strengthen your immune system and lower your blood pressure. This is just what we need right now! In this e-blast, we are introducing our first Virtual Vámonos: Santa Fe Walks outing. This year, since we can't gather, we give you maps of in-town, hour long walks on our ADA accessible trails. Check them out. Do some exploring! I think it will make you feel better.
All of us at SFCT want to thank you for your continuing support in protecting the landscapes we all love, in maintaining and creating new trails for everyone to enjoy, and in helping everyone to get outside to enjoy our beautiful surroundings. Take advantage of this long weekend to go on some walks. Wishing you a safe, socially-distanced Fourth of July!
Sincerely,

Sarah Noss
Executive Director

---

Virtual Vámonos: ¡Vamos a caminar!
https://sfct.org/wp-content/uploads/2020/06/Vamonos-Acequia-Trail-to-Ashbaugh-Map.pdf
https://sfct.org/wp-content/uploads/2020/06/Vamonos-Acequia-Trail-to-Railyard-Park-Map.pdf
For more walks, plus maps of Community Cruise bike rides, go to: https://sfct.org/vamonos/
---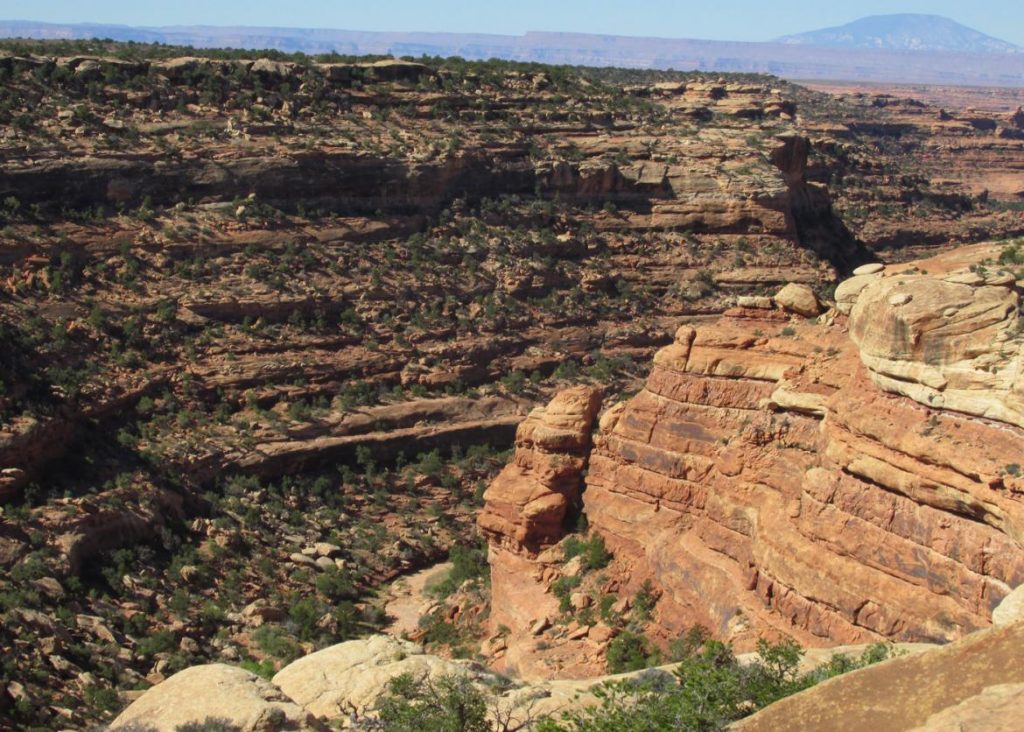 L
LET'S GO CAMPING!
One spot left—maybe for you?
Get ready for a six-night camping trip with four days of hikes and explorations at Cedar Mesa, part of Bears Ears National Monument in southeastern Utah!
Sunday, October 4 to Friday, October 9, 2020
Price: $960 Deposit: $200
($460 tax-deductible)
Led by our experienced guide, Linda Siegle, you'll be amazed at the prolific rock art that scales the canyon walls. We'll hike through the Southwest's most colorful canyons to find hidden ruins. During the evenings, see the Milky Way blazing a trail across a night sky that the ancestors of this ancient place revered.
It's a wonderful opportunity to take pictures, explore a magnificent setting and learn the stories told by the land.
Delicious meals are provided by the leaders and prepared by all.
Depending on the pandemic, drive yourself or if we can, van transportation from Santa Fe will be included and also provided from the campground to all the trail heads.
Limited to ten people.  Nine people signed up so far! Get all the details here:
https://sfct.org/event/bears-ears-guided-camping-trip/?instance_id=399
---
Banff is Canceled—But stay tuned.
Virtual Banff is in the works!
Please call The Lensic to have your tickets refunded at (505) 988-1234. Cancellation creates yet another $15,000 hit to our operating income. If you can, would you please donate the value of your tickets back to SFCT? Your generosity helps us save land and create trails, for everyone, forever.


Or send a check to SFCT, PO Box 23985, Santa Fe, NM 87502.
Thank you for your support!
---

FROM THE BANFF MOUNTAIN FILM FESTIVAL
Cyclist Payson McElveen attempts to break the current fastest known time on the grueling 160-kilometer White Rim Road in Canyonlands National Park. (13 mins)
STANDING MAN
Thanks to our Banff sponsors!

---
New Charitable Giving Tax Deduction
One very positive outgrowth of the current situation is that the long quest for a "universal" charitable contribution deduction has finally been fulfilled. Historically, a charitable contribution tax deduction has been available only to taxpayers who were willing to itemize their taxes. The CARES Act, however, changes that. Moving forward, even those of you who opt for the standard deduction in lieu of itemizing will be able to claim a charitable contribution deduction, up to $300. More information can be found here.
Also emerging as a result of the CARES Act for some of you is the $1,200 stimulus payment. If you find that you can spare some portion of that, please consider contributing it to SFCT, and its continued pursuit of future, enriching conservation transactions.
You too can play a role in leaving a legacy!

---
ESTATE PLANNING

ESTATE PLANNING
SFCT improves everyone's quality of life, one acre at a time. Please remember SFCT in your will. For more information:
https://sfct.org/planned-giving/
---
SFCT depends on the generosity of the community to fund our work.  SFCT partners with our community to keep northern New Mexico's living lands and people flourishing together.  We protect environmentally significant landscapes, ignite people's passion for nature and enable the continual regeneration of our healthy place.  If you believe in our mission, please make a 
donation today!