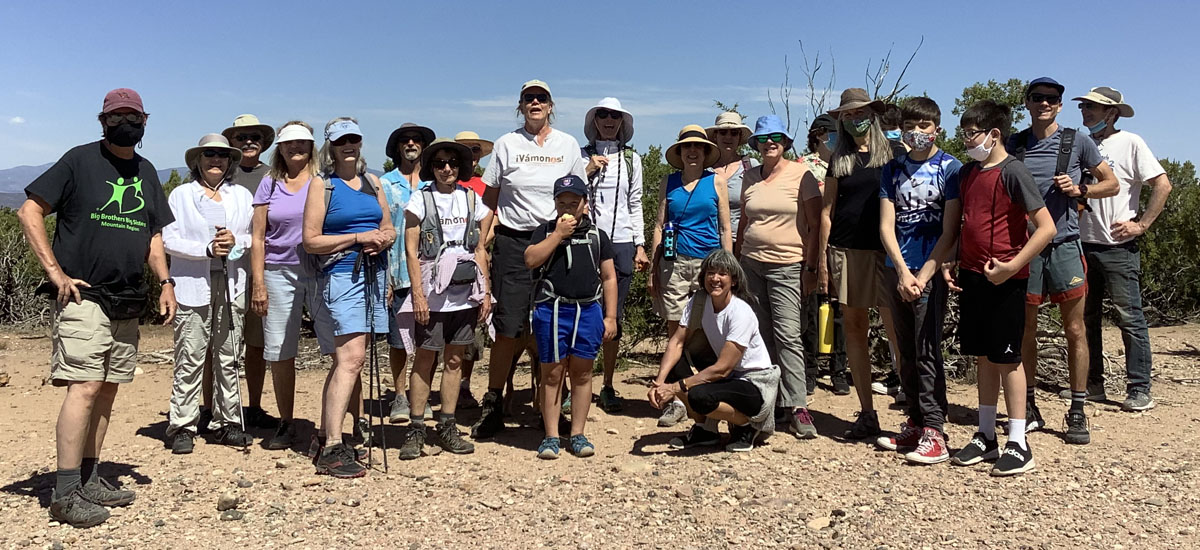 ​
Join Us for Our Winter Vámonos Hikes!
We've got a few winter hikes coming up, and the first one is this Saturday!  Mark your calendars and let's get together for some fresh air.  Please bring your mask and wear it until we spread out. 
Let's take a hike on the County Rail Trail
Saturday, January 22
10 am to noon
Meet at the Rabbit Rd Trailhead, (249-251 Rabbit Rd)
This will be an easy hike on rolling terrain. 
Get a Sneak Peak of SFCT's Conservation Homestead
Saturday, February 26
10 am to noon
Meet at the Cottonwood Trailhead at Thornton Ranch Road, Lamy NM, at the Galisteo Basin Preserve
This will be a mixed bag of rolling terrain with some uphill sections on a dirt trail. 
La Tierra Trails Hike
Saturday, March 26
10 am to noon
Meet at the Frijoles Trailhead
657-725 Camino de los Montoyas
This will be a moderate hike on a dirt trail. 
Want to get a text reminder the day before the hike? 
TEXT SFWALKS TO 833-243-6033 FOR WALK REMINDERS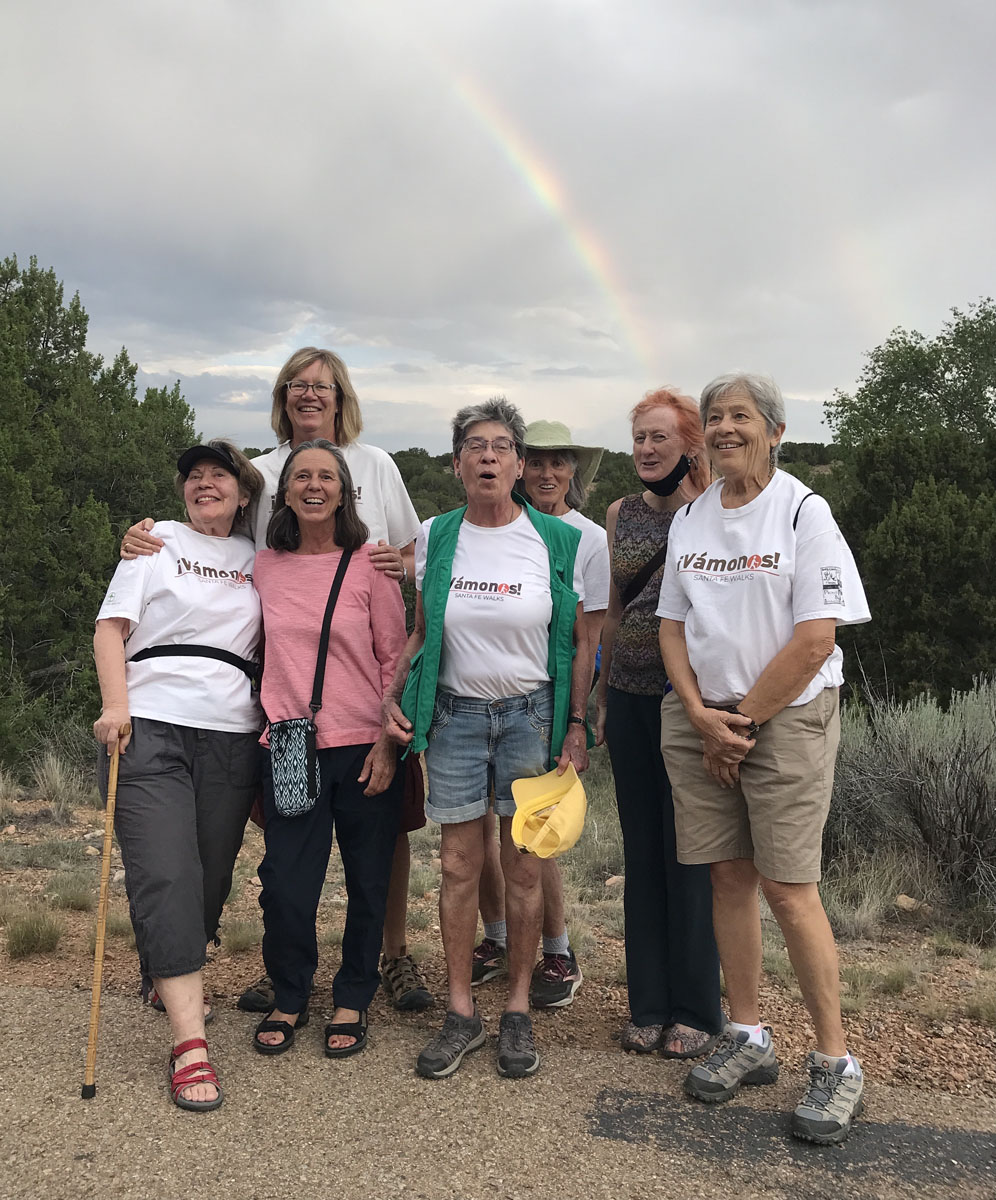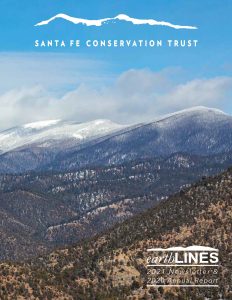 2021 Newsletter / 2020 Annual Report
SFCT's Newsletter is hot off the press!
Inside, learn about climate change action and our part in it, updates on our mission programs, and much more.
Click on the image or HERE to download the PDF.

SFCT depends on the generosity of the community to fund our work.  SFCT partners with our community to keep northern New Mexico's living lands and people flourishing together.  We protect environmentally significant landscapes, ignite people's passion for nature and enable the continual regeneration of our healthy place.  If you believe in our mission, please make a 
donation today!